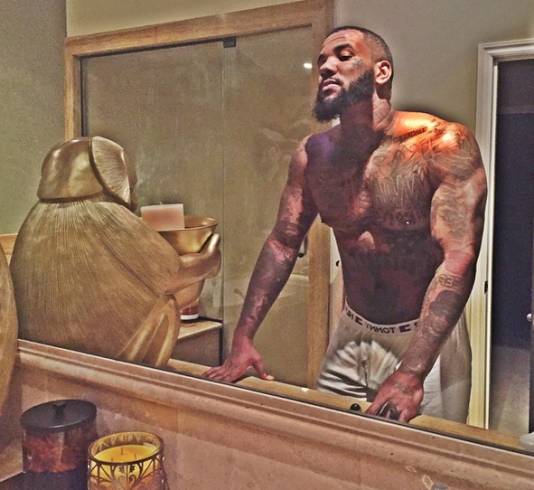 So if you've been an any social media platform at all for the last week, you just may have stumbled (or fell) over The Game's rather… uhm… interesting bathroom selfies.
In the NSFW pic, the game is seen almost naked sporting a rather nicely fitting boxer.
Not only did the Game make girls and guys around the world get heart-attacks, but he also did a great job for the company that sells these boxers, Ethika. Sales skyrocketed!
https://instagram.com/p/9cXeBnmop7/?taken-by=losangelesconfidential
According to an Ethika spokesperson, the brand has seen an astonishing increase in sales, more than 500% for the two styles the 35-year-old sported in those IG pics.
Coincidence? Uhhhhh… No.
https://instagram.com/p/9mlAKrGotI/?taken-by=losangelesconfidential
So maybe we can look out for underwear modelling career for The Game. Sounds like a good idea.
We also nominate The Game for best use of hashtags EVER! #MEATPRINTPAPI
****faints****
And just an FYI to all the guys, the meat does not come along with the boxer… Sorry.