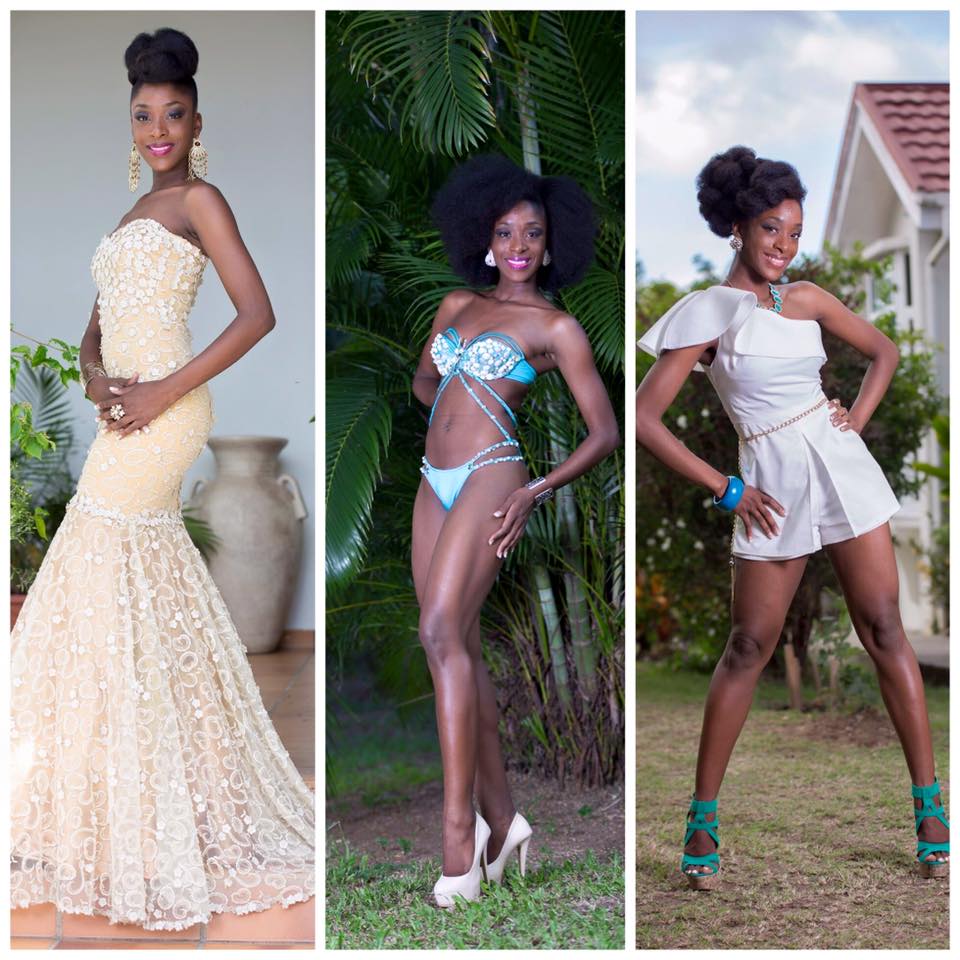 Tassia Floissac has been crowned Miss Dominica 2016. The new Queen of the Nature Isle, who hails from Castle Comfort, was able to outshine five other contestants at the competition held at the forecourt of the Windsor Park Stadium on Friday night. On her way to the crown, she was able to capture the award for Best Talent.
"I am just excited. I'm so happy to have won. I'm  looking forward to going overseas and represent Dominica regionally and internationally.  This win signifies so much for me. I always wanted to participate in the Miss Dominica pageant. I say thank you to my team. This one is not just for me but for my sponsors, my friends, my supporters. I think because I put my best foot forward in every round I was able to succeed as the new Miss Dominica".
The position of 1st Runner up went to Nawana Shillingford who was able to win Best Swimwear and Best in Swimwear. Then the 2nd Runner up position went to Britney Pharoah who captures Best Costume and Best in Costume. Mernel Christmas won Best Response To Question.
Queens from Dominica are quite feared in the region, and normally perform wll. So for this year's regional pageant season, Tassia will certainly be one to watch!