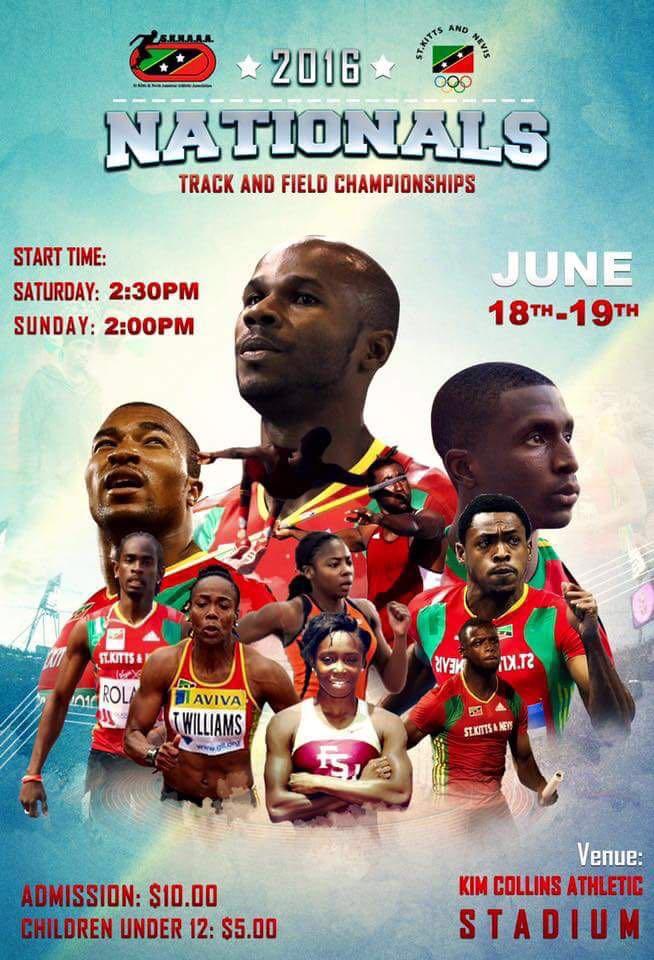 This weekend, St. Kitts is harbouring all the talented runners, jumpers and sprinters in the Caribbean.
Visit the Kim Collins Athletic Stadium to watch the likes of Defending National Sprint Double Champion Shenel Crooke, Olympic Qualifier Brijesh Lawrence and our very own Olympic Qualifier Kim Collins, who currently holds the 2nd fastest 100m time in the world for 2016, ahead of World Record Holder Usain Bolt.
St. Kitts will also be greeted with the familiar faces of Lestrod Roland and Allistar Clarke, as well as Antoine Adams and Tameka Williams, who are both individual qualifiers for the 2016 Rio Olympic Games.
St. Kitts might be small, however, it's evident that nothing but BIG talent will be presented this weekend. Purchases your tickets to the 2016 National Track and Field Championships.