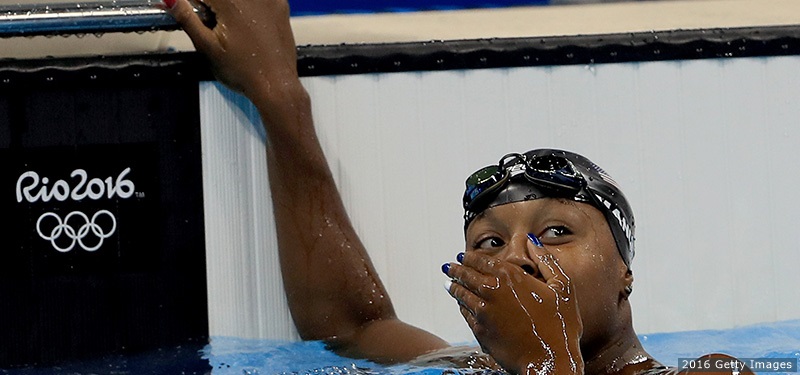 What a good time to be named SIMONE!
On Thursday evening, Simone Manuel made history, as she became the first ever black woman to win an Olympic gold in an individual swimming event.
The 20 year old Manuel matched Canadian Penny Oleksiak, earning the pair a gold setting a new record in the women's 100-meter freestyle. Additionally, it was the 2nd ever tie in an Olympic swimming event.
"The gold medal wasn't just for me. It was for people that came before me and inspired me to stay in the sport," she said. "For people who believe that they can't do it. I hope I'm an inspiration to others to get out there and try swimming. You might be pretty good at it."
With the win, she also gave the US its first gold in the women's 100 free in over 30 years!
If I have to use the hashtag #BlackGirlMagic one more time….. I'd be Happy AF!
#BlackGirlMagic
#GirlsRule!!