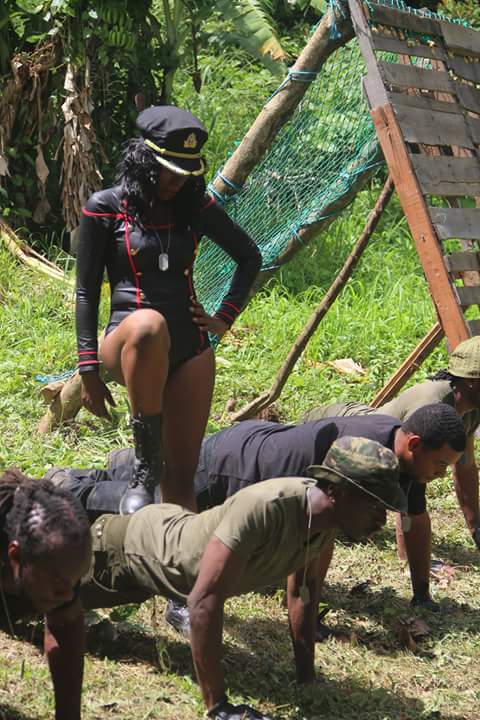 Its just the first few days of October, but here in St. Kitts-Nevis we are already super excited for SugarMas45!
One of the most enjoyed elements of the National Carnival is the sweet sweet soca! And coming off of the starting blocks early with the first visual for the upcoming season is soca diva Cinnamon, releasing the visual for her single "Commander".
Directed by Kelvin Christopher, the video was shot in the lush forest of St. Kitts where Cinnamon and her sexy rebel henchwomen capture a group of curious men who wondered a little bit too far into her domain. Holding them captive and forcing them to join her camp, Cinnamon and the ladies whip them into submission and she becomes their Commander.
Check it out!