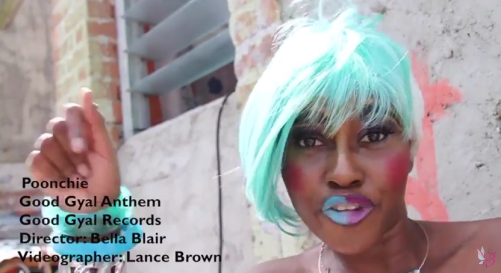 Our favorite Jamaican comedian is at it again! But this time, she's tearing up the dancehall scene with a Music Video!
Poonchie gets Wicked and Wild in her first ever dancehall track named Good Gyal Anthem. And trust me, this one is gonna be a #1 Hit Song!
Girls, I think I've just found our summer jam!