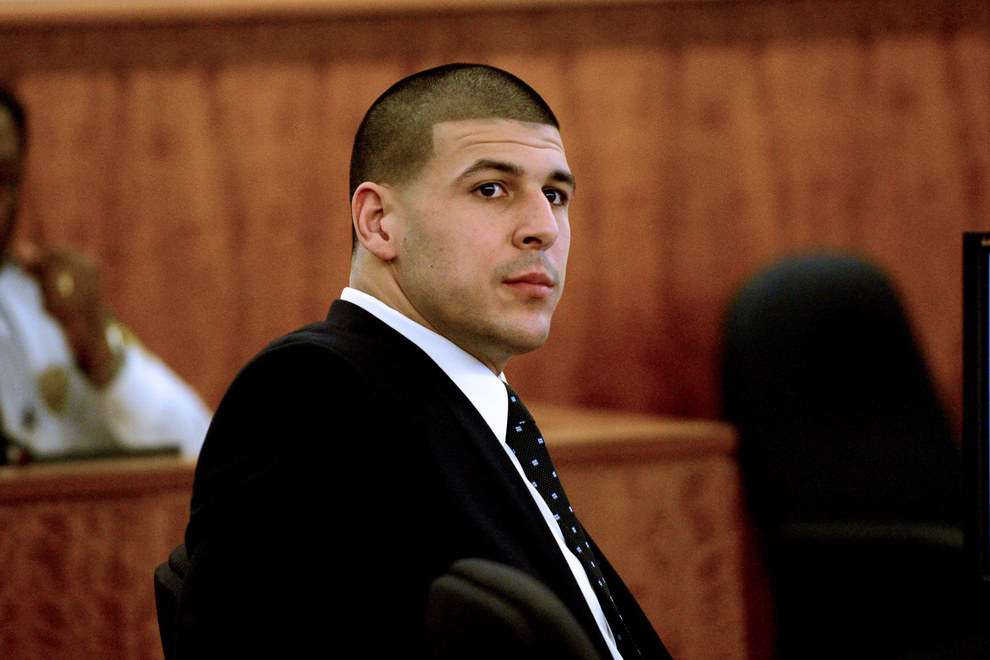 After a lengthy trial, the former Florida Gator star and New England Patriots tight end  Aaron Hernandez was found Guilty of first-degree in the June 2013 shooting death of Odin Lloyd. Earlier this morning he was sentenced to life in prison without the possibility of parole.
This verdict represents a startling fall from glory as just three years ago Hernandez signed a five year contract extension worth up to $40 million with the renowned New England Patriots.
As the verdict was read, Hernandez appeared upset yet calm while his mother and fiancé held each other in tears.