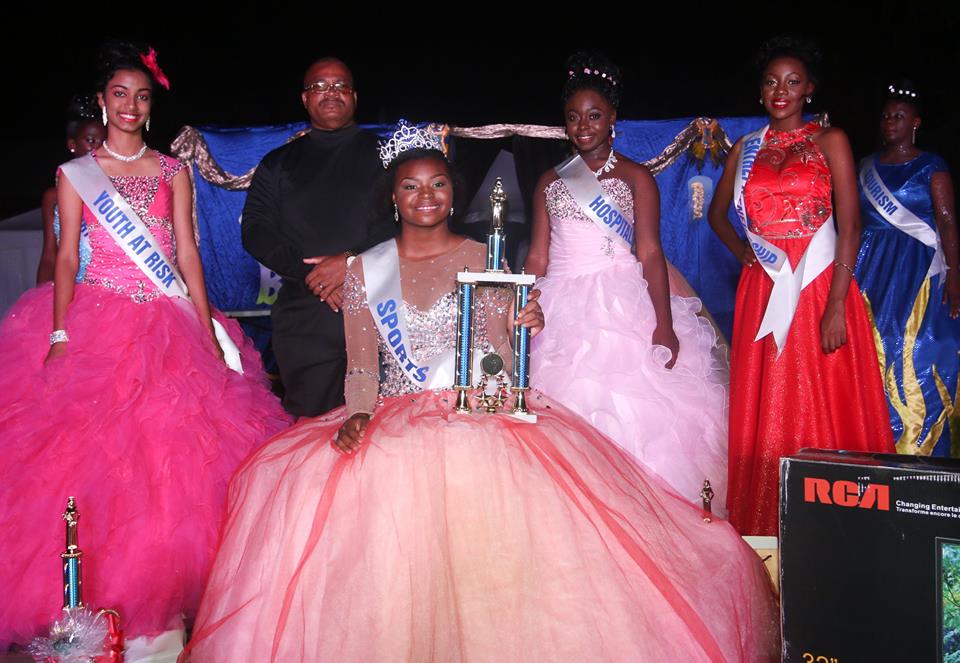 Talk about BLOWS!
This young beauty queen certainly had a mission and went out there and DID. THE. DAMN. THANG!
On Saturday 29th April, Miss Abion Stevens captured hearts as well as the title of Miss Basseterre High School 2016.
Topping 7 other lovely young ladies, Miss Stevens, affectionately known as Abi, captured 4 out of 5 judges segments as well as the Miss Photogenic award.
Abi, who was titled Miss Sports, won the appearances for Motivational Speech, Career Wear, Performing Talent and Interview which amassed her a total of 709 points. The Formal Teen Wear segment was won by Anusuyah Bhoojraj (Miss Youth at Risk) who also won the award for Amity on her way to becoming 1st Runner Up with 654 points.
The Second Runner up position went to Sheallyah Kelly (Miss Hospitality) and 3rd Runner Up to Charlize Knight (Miss Entrepreneurship).
This win actually comes as no surprise as Abi is the daughter of former beauty queen, model, event planner, entrepreneur, diva and all-round superwoman Kirah Griffin.
I guess the apple doesn't fall far from the tree!
Abion Stevens now picks up the baton and is now the official ambassador for the "Birthplace Of Champions"- the Basseterre High School!