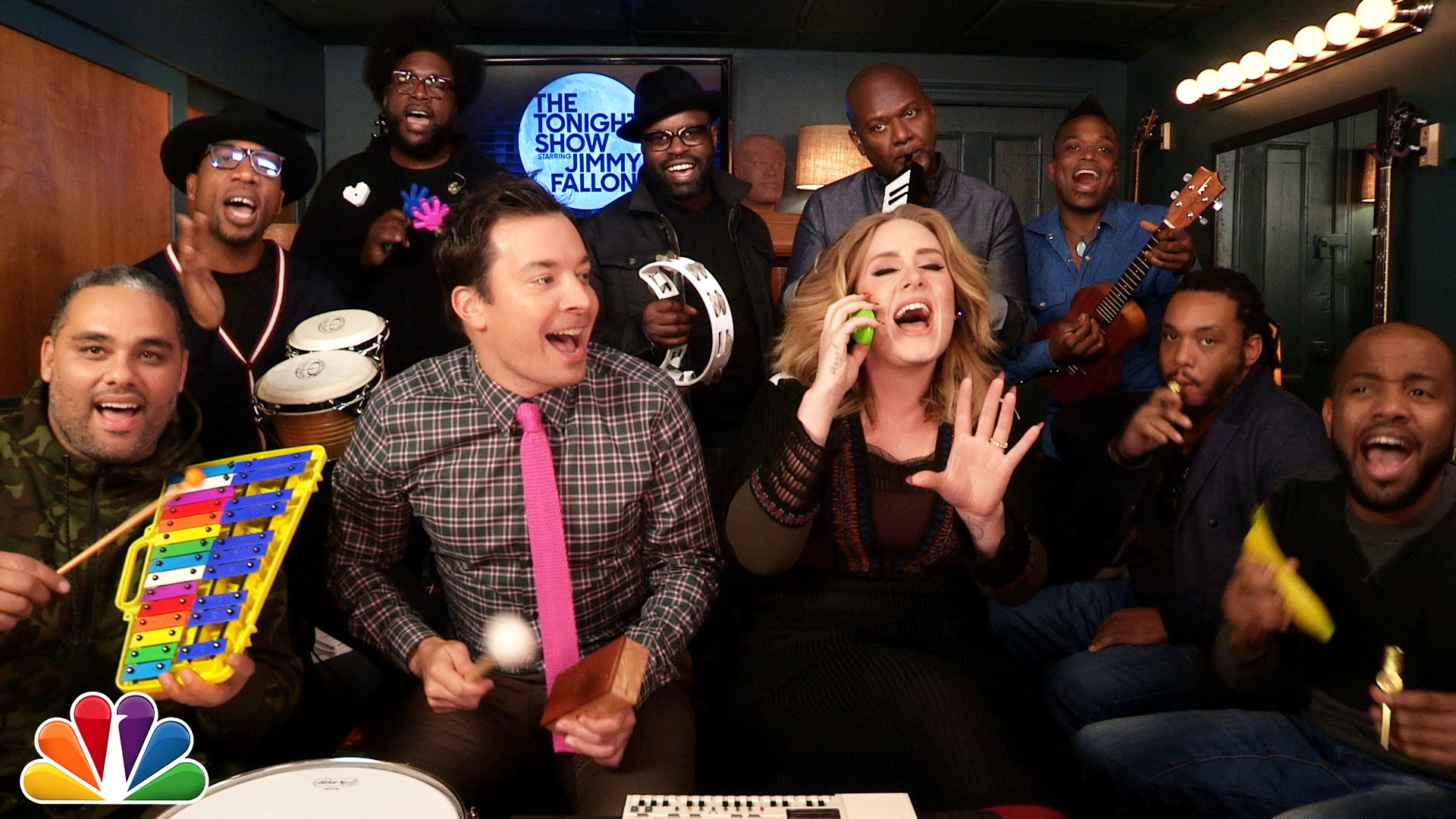 Doesn't the sound of pre-school xylophones and tambourines just make you feel so excited yet nostalgic?- Yes, we think so too!
British singer, Adele, joins Jimmy Fallon and the Roots to do an upbeat rendition of her smash single "Hello" from her new album "25" on The Tonight Show.
We promise this one won't make you cry.