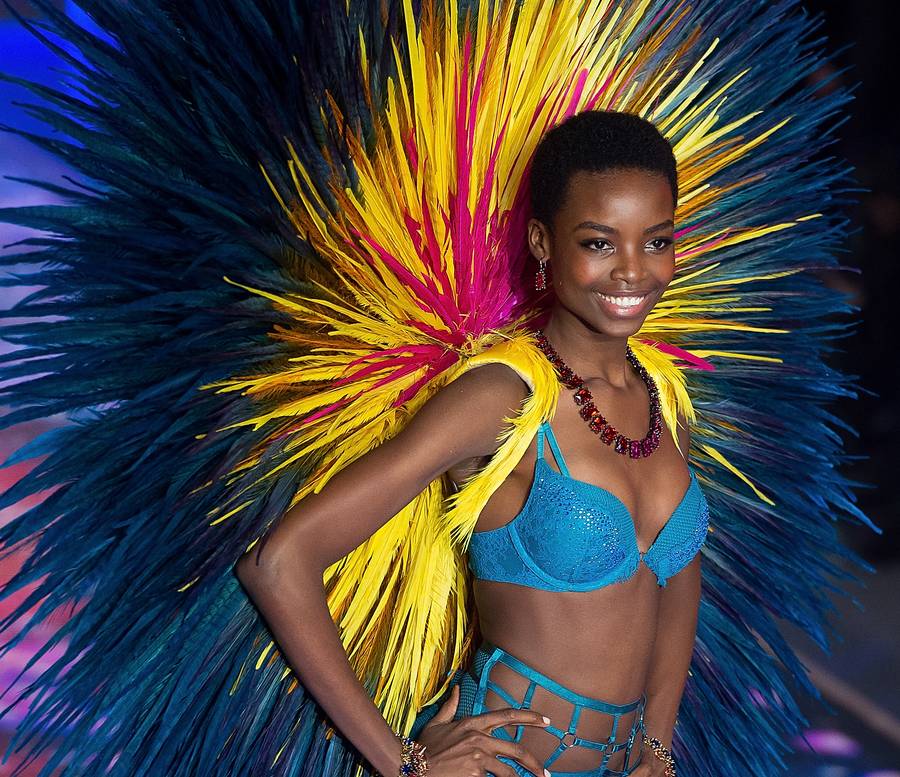 For several years the Victoria's Secret Fashion show has been a highlight of the fashion world. The annual globally viewed spectacle features stunning models strutting their stuff in sexy lingerie with long toned legs, angelic faces and glossy flowing tresses. However, in this year's show, one beautifully bold melanin model decided to flip the script and by doing so, make runway history.
Sans wig, weave or extensions, 23 year-old Angolan model Maria Borge took the runway and stunned the crowd with her beautiful natural coily mane. This would be the first time in history that a black model took the Victoria Secret stage wearing their natural hair.
"I told my agent I wanted to walk in the Victoria's Secret show with my natural hair," said Borges. "I was nervous, but I had to do it. When they said 'yes,' I didn't expect it, but I was so happy!"
This courageous stride towards breaking beauty stereotypes and promoting self-love and self-acceptance created massive waves on social media and the positive reactions to her choice started flooding in.
Later, Borges shared some truly inspirational words, "Be strong. If you say you're beautiful without hair and makeup, then they will believe you. It's about being confident and always being yourself."