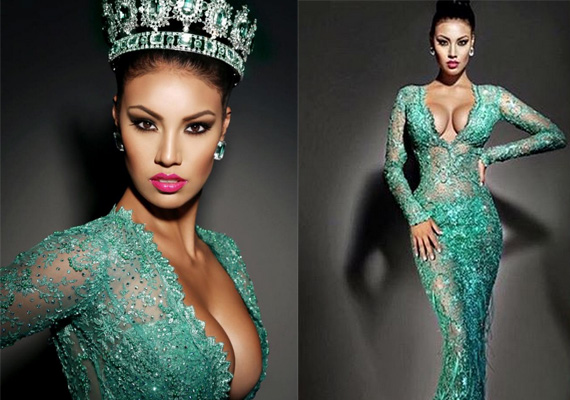 An aboriginal woman, Ashley Burnham, from Alberta Canada was crowned Mrs. Universe 2015 in Minsk, Belarus this past Saturday.
The 25 year old Burnham is the first ever First Nations woman to win the prestigious title of Mrs. Universe- an international pageant for married women.
Following her historic victory, she took to social media and wrote, "I'm so proud to say I am now the new Mrs. Universe 2015!I am the first First Nations woman to win this title! I am also the first Canadian Delegate to win as well!"
Burnham, who is from the Enoch Cree Nation, west of Edmonton, is an actress, model and motivational speaker.
"Representing First Nations on the international stage was the best feeling in the world. I'm so proud to be Mrs. Universe 2015," she wrote on Instagram.
This year's topic for the Mrs. Universe pageant was "Domestic Violence and Reflection over Children". A theme that particularly pulled on the heartstrings of Burnham as she herself had quite a difficult childhood, being a victim of sexual and physical abuse.
"Things that occurred in my childhood were incredibly painful and it is very hard to discuss. It was difficult to grow up the way I did, but it made me appreciate everything I have and most importantly made me the strong woman I am today."
Burnham endeavours to use her past struggles to educate and motivate other woman who may be facing the same misfortunes.
"It's personally affected my life and I wanted to be there for other women, to have a voice for them because a lot of people can't talk about things like that," Burnham said. "A lot of people can't heal on their own, they need people to guide them."
As for being the first Cree woman to ever hold this title, Burham says that she is "really overwhelmed".
"Now I'm breaking barriers, I'm successful."