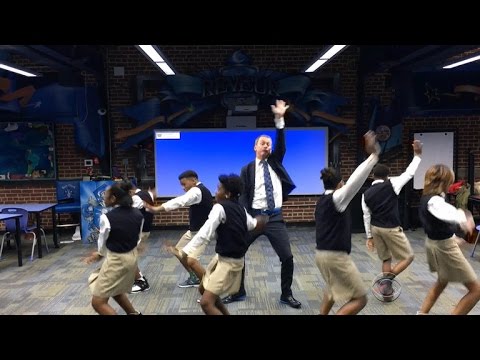 Who says learning can't be Lit???
Ron Clark, a teacher and founder of Ron Clark Academy in Atlanta, Georgia, posted a video to social media showing off his killer dance moves alongside his equally talented students. Some of the featured moves were the popular Nae Nae and the Qaun and they nailed Every. Single. One.
The 30-second Instagram clip shows them dancing to the "Bet You Can't Do It Like Me Challenge" by hip hop artist D-LOW, and we must say, its pretty darn amazeballs!