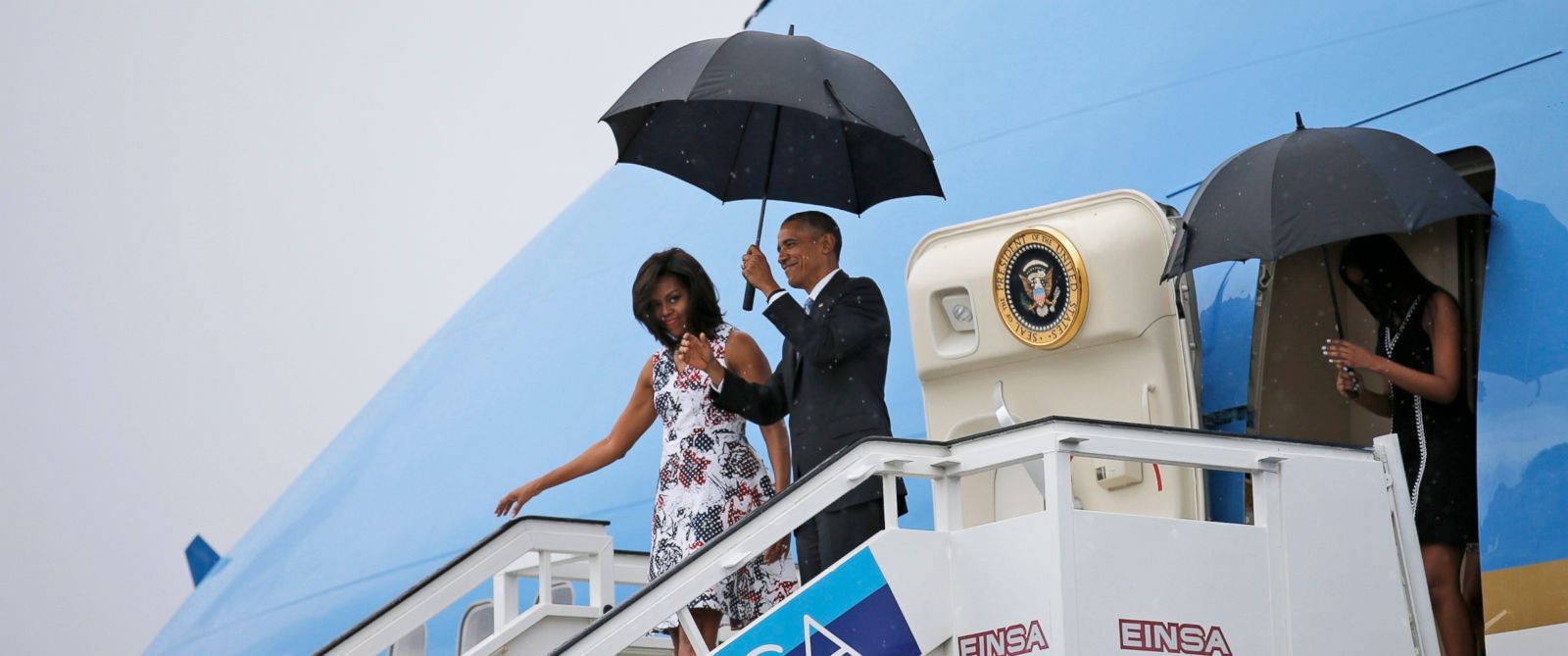 In a historic, world changing move, President Barack Obama touched down in Cuba on Sunday. Certainly an audacious step towards ending a half-century of estrangement between America and Cuba by using a highly significant and very personal demonstration of his core foreign policy principle.
The visit comes just 15 months after the promise was made that the U.S. and Cuba would be seeking to restore diplomatic ties.
Upon arrival, just before disembarking the Air Force One, Obama hit social media and sent out this friendly tweet to the Cuban people:
¿Que bolá Cuba? Just touched down here, looking forward to meeting and hearing directly from the Cuban people.

— President Obama (@POTUS44) March 20, 2016
Being greeted by light rain, an omen of blessings and new beginning, the US president emerged from Air Force One with his usual charming smile along with First Lady Michelle Obama and daughters Sasha and Malia, and was met and greeted by Cuban Foreign Minister Bruno Rodriguez.
His first stop in Havana was a meeting with staff at the newly reopened U.S. embassy. And on Monday. he hopes to met with President Raul Castro to discuss trade and political reform.
President Obama and the first family's visit to Cuba is the first visit to the island nation by a sitting U.S. president in nearly 90 years.