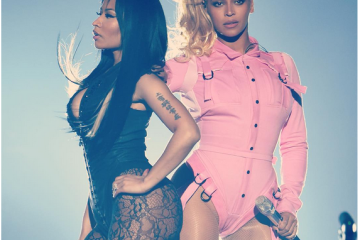 Beyoncé and Nicki Minaj took to a Brooklyn stage together for the first time to perform their collab hit 'Feeling Myself' on Tuesday night.
Needless to say- it was bad ass.
Queen B wore a baby pink bodysuit and a fun curly side ponytail, while Nicki slayed in a black corset bodysuit and lace tights.
The epic performance was part of the TIDAL X 10/20 benefit concert, which was held at the Barclays Center, Brooklyn, New York.