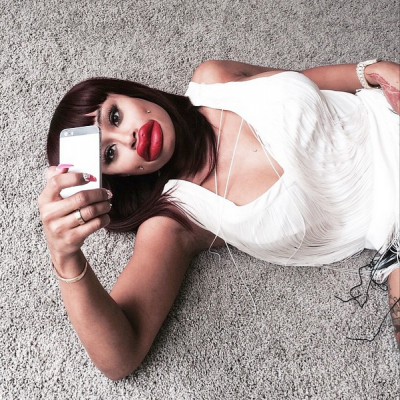 Well by now we would have all heard about the notorious #KylieJennerLipChallenge that took the internet by storm this past couple of days.
But Tyga ex, Blac Chyna, took it to a whole other level, throwing a serious jab at her 17 year old rival, Kylie Jenner, by posting a picture to her instagram wearing outrageously huge fake wax lips.
This came shortly after Kylie tweeted a response to the thousands of person taking the #KylieJennerLipChallenge. Kylie wrote, "I'm not here to encourage people/young girls to look like me or think this is the way they should look. I want to encourage people/young girls like me to be YOURSELF and not afraid to experiment w your look."
Blac Chyna saw this as an opportunity to take a hit at Kylie while keeping it "classy" (to her standards) by captioning her photo with just a lip emoji.
The two have been throwing shade back and forth on social media through subliminal messages ever since it caught wind the Tyga has been dating Kylie.
We're assuming that Tyga must have that "good good", as these two always seem to be at it!