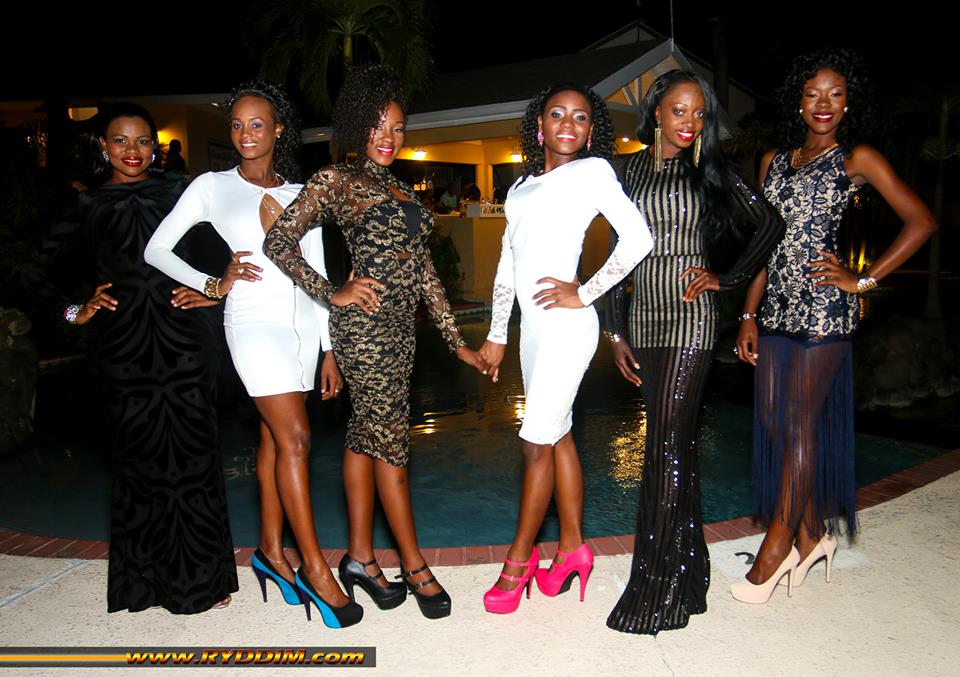 On Saturday 13th February at the beautiful newly renovated Ocean Terrace Inn, six tantalizing young ladies were introduced to a small crowd as the FLOW Miss Black San Swimsuit Pageant Contestants.
The exclusive gathering hosted an eager audience of sponsors, media house representatives, Black San committee members and partners as well as close supporters.
The ladies, known as the "Sensational Six", sashayed across the stage and introduced themselves in order of appearance: Olivia Barzey, Vashina Bolus, Jahmila Francis, Patoneia Gilbert, Sheneka Henry and Avis Glasgow.
The ladies, all blooming with confidence, promised the deliver a show that would be unforgettable!
Chairperson of the pageant's organizing committee Treasa Wyatt, indicated that this year's event would see the introduction of new segment- the TOP Model/TOP Designer segment. This segment is to feature designers from across the Caribbean and would offer a change for them to showcase their pieces on sizzling Kittitian bodies on a Kittitian stage. She also highlighted that the organisers of the swimsuit pageant are in hopes of collaborating with magazines which would help to promote the designer and contestants both locally and regionally.
FLOW's Customer Sales Manager, Anthony Morton, vocalized how excited the telecommunications giant was about partnering with the Black San festival for the 5th time, and mentioned how important it was to keep community events such as this one alive. He also promised that the new Miss Black San Swimsuit winner would walk away with a new Samsung Galaxy!
The evening ended with music, light refreshments and photo opts for the "Sensational Six" and the attendees.
The FLOW Miss Black San Swimsuit pageant will be held on the Sandy Point Hard court on the 27th March at 8PM.