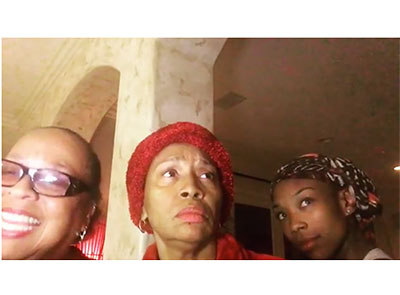 Brandy, Jenifer Lewis and Roz Ryan just posted a video on Instagram and its our internal #MoodAF.
On Friday via Brandy's instagram, the iconic trio were posted belting out, in Pentecostal church mama style, a song we'll just title "In These Streets". And though the slang is dated, this song is certainly quite timely, and forever will be.
With such an important message, this little song has now become a personal anthem.
"Ta Ha Ha!"
https://www.instagram.com/p/BFEa1MvGybO/?taken-by=4everbrandy&hl=en