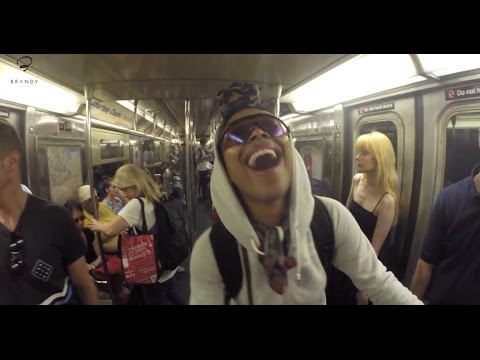 Grammy award winning singer Brandy belts her heart out on New York subway and gets absolutely No Love.
The singing sensation who is currently starring in the in the Broadway musical "Chicago", was garbed in gym attire with shades and blended in perfectly going unnoticeable.
Surrounded by commuters, she melodiously sung out a few bars of "Home," a classic theme song from The Wiz…and amazingly STILL went unnoticed. Talk about a tough crowd.