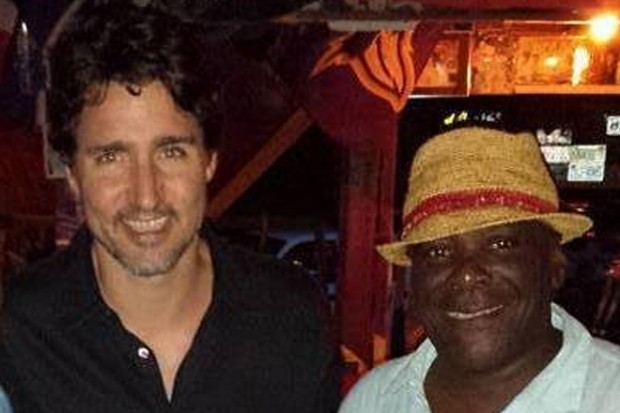 The recently elected, and quite handsome Prime Minister of Canada has been spotted in St. Kitts- Nevis!
In a photo that has been widely circulated on social media, Prime Minister Justin Trudeau is seen posing with the quite popular Mr. Sunshine, chef and owner of the world famous Sunshine's Bar and Grill on Pinney's Beach, Nevis.
Last year, St. Kitts and Nevis' Prime Minister, Dr. Hon. Timothy Harris extended a warm invitation to Prime Minister Trudeau to come and visit the Federation, so we guess he's finally decided to take up the offer!
Even though we are not to sure if Trudeau's trip will mend relations between St.Kitts-Nevis and Canada visa fall-out, we are certainly happy to see him enjoying our beautiful two-island paradise!
#VivaStKittsNevis!