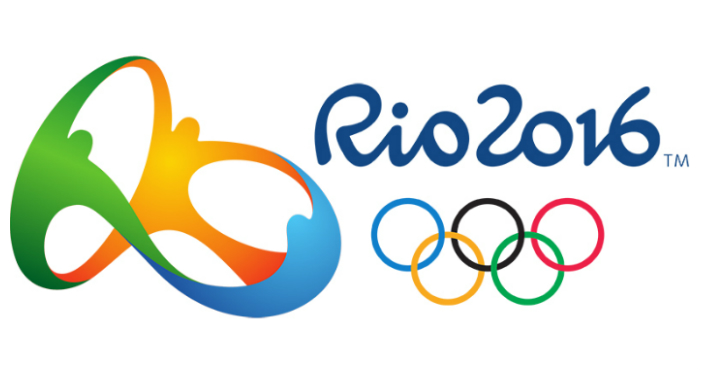 1. Dominican Republic
The Dominican Republic has one of the larger populations in the Caribbean with 10.4 million people. However, they have sent just 27 athletes to the games in Rio. Luguelin Santos is far and away their star man. He captured a silver medal at London 2012 in the men's 400 metres and will hope to go one better 4 years on in just a few days. Here he is capturing that silver medal in London 4 years ago losing out to another Caribbean hopeful Kirani James:
2. Grenada
Appropriately in our round up, Grenada comes next. The island nation boasts just over 100,000 inhabitants and have sent 7 athletes to the games. Track star Kirani James is by far the most decorated of them all as you can see by the video above. He is the reigning Commonwealth games and Olympic games champion in the 400 metres and will look to retain his Olympic gold medal by winning it in back to back Olympic games.
3. Guyana
Guyana, despite being geographically part of South America, is considered a member of the Caribbean, especially culturally. The country's population is just a shade under 800,000 people and they have managed to have 6 athletes qualify for the Olympic games. Winston George is a man to look out for from Guyana as he will also be competing in the 400 metres and was Guyana's flag bearer at the 2012 London Olympics.
4. Haiti
Haiti have amassed a total of 10 qualifying athletes for this year's Summer Olympics. Among them are track and field athletes, swimmers and martial artists. Among the martial artists Aniya Louissaint who is unbelievably just 17 years of age. She will be competing in the Women's 67KG Taekwondo displine of martial arts. She'll be one of the youngest competitors at the Olympic games and her journey begins Friday August 19th. Be sure to keep an eye out for her as she may cause some real upsets!
5. Jamaica
The nation of 2.7 million people that arguably the most exciting Olympian of all time calls home. Usain Bolt is of course from Jamaica and all eyes will be on him as he competes in his final Olympic games. It's important to note that Jamaica have many other great athletes too including Yohan Blake who will be both trying to assist Bolt in gaining the 4 x 100 metre men's relay Gold but usurp him in the men's 100 and 200 metre races. Shelly-Ann Fraser-Pryce is another world class athlete who calls Jamaica home as she is the current back to back Olympic 100 metre women's Champion having won gold in both Beijing and London in 2008 and 2012 respectively. We all will be watching Bolt in full flight and have seen many highlights of him, so we would like to show you Shelly-Ann in full flight from the 2012 London Olympics:
6. Puerto Rico
The unincorporated U.S territory is within the Caribbean and is home to some 3 and a half million people. There are 41 representatives of Puerto Rico at this Summer's Olympic games. Most notable is Monica Puig who at the time of this article has already found herself in the quarter finals of the women's individual tennis tournament. This comes just days after she upset the number 3 seed of the whole tournament, Garbine Muguruza.
7. Saint Kitts & Nevis
The island affectionately known as "Sweet Sugar City" have a population of just under 50,000 between the twin island federation and are sending 7 athletes. Among them are Kim Collins and Antoine Adams who are both track athletes. The seemingly ageless Collins will be competing at the age of 40 years young. To put in perspective the longevity of Collins' career, when he won the World Championship in 2003 in Paris, Usain Bolt was only just 16 years old. The man who seems to have mastered father time will seek to also undo mother nature by beating out the likes of Bolt, Yohan Blake Justin Gatlin on his way to rekindling magic from all those years ago:
8. Saint Luica
The island nation has sent 5 athletes to the games this summer. The most notable of them is the young Jeanelle Scheper. She is just 21 years of age but has impressed in regional competitions and placed a very respectable 7th in last year's World Championship high jump event in Beijing, China. She'll be in the hunt for medals at this year's Olympic's as she continues to grow and mature as a high jumper.
9. St. Vincent and the Grenadines 
The island nation of 100,000 thousand people is made up of many small chains of islands as well as one main one, St Vincent. They have had 4 athletes qualify for this Summer's games. The most impressive among them is arguably young Izzy Shne Joachim who is only 16 years of age and is one of the only Olympians at this year's games to have been born after the turn of the Millennium. Despite finishing 39th overall in the women's 100m breaststroke. Her age coupled with her ability to qualify for this year's games surely means there's a big future ahead for her in the sport. She and all her Vincentian internationals ought to be very proud of her.
10. Trinidad & Tobago
The twin island nation is among the bigger in the Caribbean with a population of 1.3 million people. They have sent 32 athletes to this Summer's Olympics and they contain Keshorn Walcott who four years ago, at just 19, set the London Olympics alight. He won gold then and at 23 hopes to regain his title as the men's Javelin gold medalist. Here's a look at his triumph from 4 years ago:
11. U.S Virgin Islands
The final Caribbean nation to be represented at this year's games are the U.S Virgin Islands. They are a grouping of islands with a population of just over 100,000 people and are sending 7 athletes to Rio. Whilst LaVerne Jones-Ferrette has never been among medal contention, this will be the 34 year old's 4th Olympic games in a row which is an immense achievement in its' own right. She will be hoping to make her mark in what is likely to be her last Olympic games in the women's 200 metre races starting August 15th.