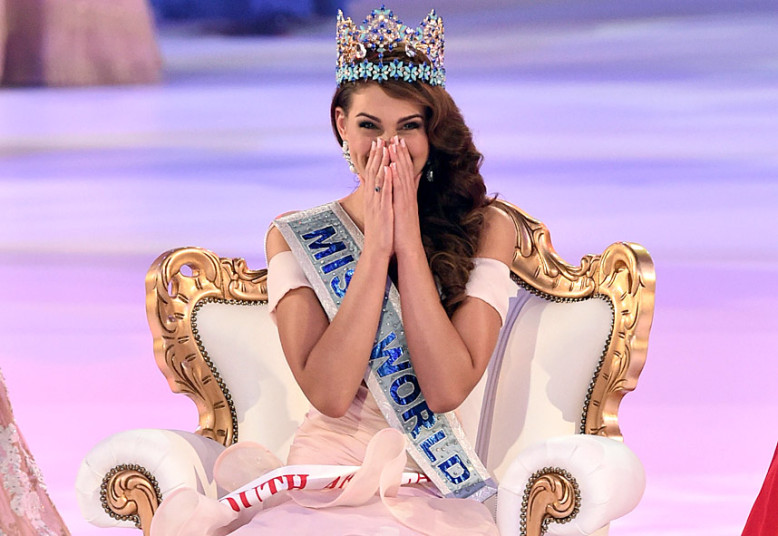 This year's Miss World competition will be held in the breath-taking Beauty Crown Grand theatre in Sanya, China.
This year's competition will feature 117 beautiful women from all over the globe, and you should know who we are keeping our eyes on- ISLAND GIRLS!
The competition, which is in its 65th year, is much more than the average "beauty pageant", and requires not only beauty and poise, but intelligence, compassion for humanity and not to mention athleticism! Before the finals on the 19th of December, the young woman vying for the title will compete in a number of challenges which include: Top Model, Talent, Multimedia, Sports, Beauty with a Purpose and Resort Wear.
Being called one of the most prestigious pageants in the world, the competition is expected to receive a viewing audience of over 1 billion! Now that's #BigDealBusiness!
Let's take a look of the beauties who will be representing the Caribbean!
ARUBA
Nicole Von Tellingen
20
BAHAMAS
Chantel O'Brien
21 years old
BELIZE
Jasmine Jael Rhamdas
19
BERMUDA
Alyssa Mary-Vivian Rose
23
BRITISH VIRGIN ISLANDS
Sasha Wintz
18
CURACAO
Alexandra Krijger
18
DOMINICAN REPUBLIC
Cinthya Maria Nunez
23
GUADELOUPE
Arlene Tacite
23
GUYANA
Lisa Punch
23
HAITI
Seydina Allen
21
JAMAICA
Sannetta Myrie
24
PUERTO RICO
Keysi Vargas Velez
24
ST. KITTS
Jackiema Flemming
21
TRINIDAD & TOBAGO
Kimberly Farrah
21
USVI
Janne Massac
24
So there you have it! The 15 promising bombshells representing the islands of the Caribbean!
From the looks of it, there will be plenty of stiff competition for the Miss World 2015 pageant. But here's our top Island Girl picks: St. Kitts, Jamaica, Guyana and Bahamas!
#CaribbeanGirlsRunIt!