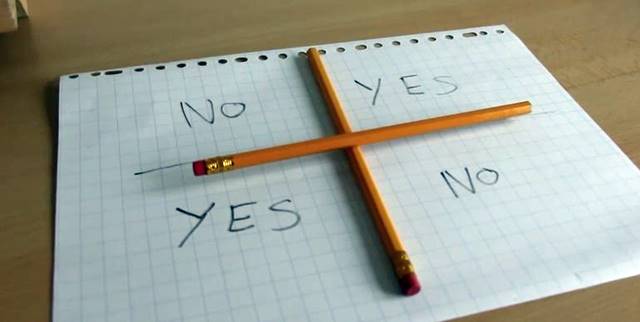 The Government of St. Lucia has officially banned the new viral Charlie Charlie challenge, which is suspected of being a demonic game.
This comes after several reports of children being traumatized, requiring intervention by counsellors and pastors, some even requiring medical attention.
In a public statement, the Cheif Education Officer, Marcus Edwards confirmed the ban and has since sent a circular informing all schools.
The game is said to be a simplified version of a 'Ouija Board' that is used to summon a "Mexican demon" by the name of 'Charlie'.
The challenge entails placing two pencils on a piece of paper in the shape of the cross with the words 'yes' and 'no' written in each quadrant.
Participants then repeat the phrase "Charlie, Charlie are you there?" in order to connect with the demon. The 'demon' is then asked specific questions and the top pencil spins towards the response.
The Ministry of Education also advised parents about the dangers of the game based on the information available.
Other countries in the region who have also banned this game are Jamaica and Antigua.