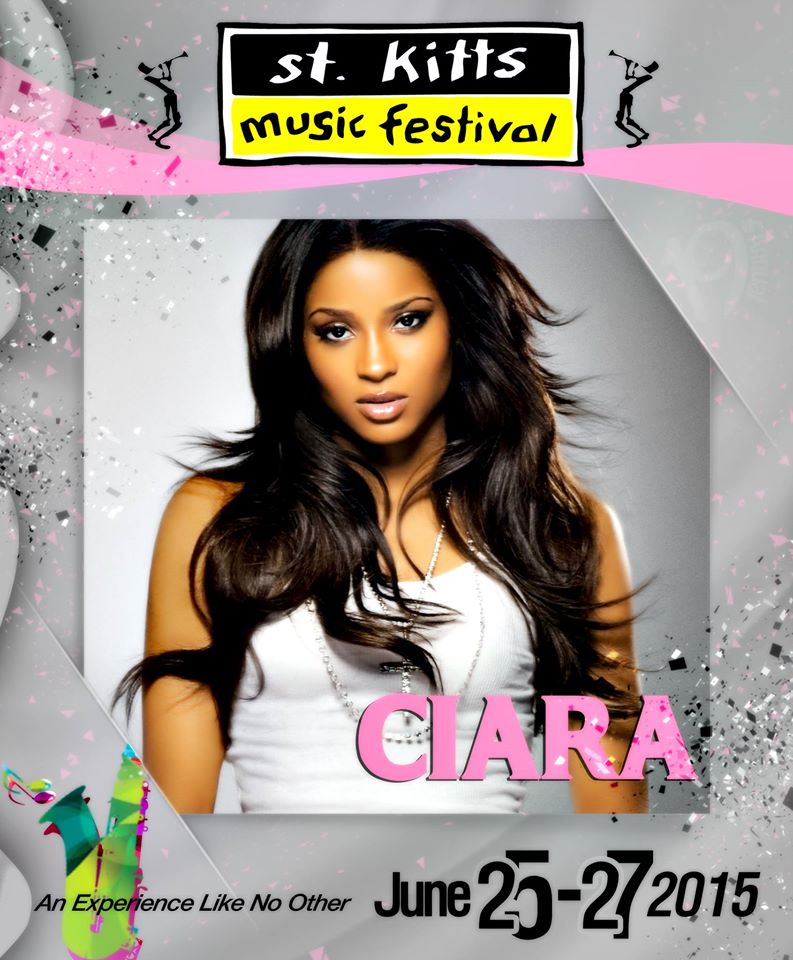 Just when we thought it couldn't get any better, the St. Kitts Music Festival announces that they have added yet another stellar act to this year's music festival line up- Ciara!
Our girl Ci-Ci needs no huge introduction. We've known her since she taught us how to "1 2 Step" and we can never forget when she made us that "Promise".
Her last album 'Jackie' with her hit single "I Bet" lets us know that motherhood hasn't dampened her flame one bit. With her amazing physique, killer dance moves and smooth vocals, Ciara can still put it DOWN.
Now in it's 19th Year, the St. Kitts Music Festival, which is dated June 25th-27th, continues to be one of the Hottest Summer Festivals in the Caribbean. Ciara adds to an already star-studding list which includes sizzling acts such as Trey Songs, Jason Derolu, Christopher Martin, Bounty Killer and more! So you definitely CAN NOT afford to miss it!
Since it is Friday, let's have a flashback to one of our absolute favorite Ciara jams: