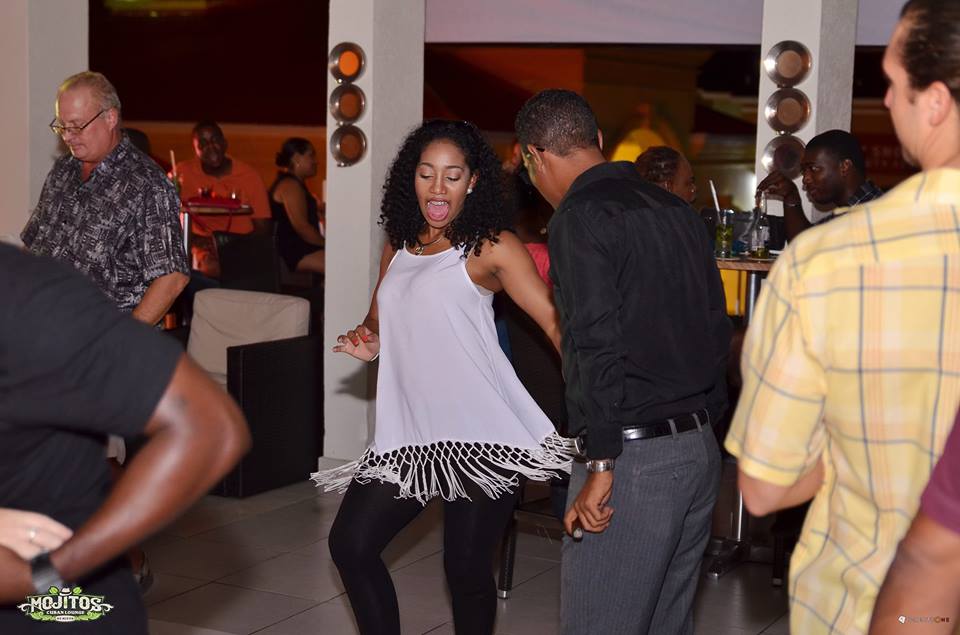 Baila Baila Baila!!! ? ?  ?*does fancy spanish tongue roll noise*
Well by now you should all know that Salsa night at Mojitos Cuban Lounge every Thursday is always Turnt! So, it was no surprise that the special Cinco de Mayo Salsa Night was mucho mucho mucho Caliente!
The vibe was energetic, the music was great, the liqour was strong, the cigars were lit and the people were absolutely beautiful!
Kicking off at 8PM sharp, Mojitos came alive with Salsa night regulars and persons like myself, who came out specifically to celebrate Cinco de Mayo. I know I know, I may not LOOK Latino but I'm pretty sure there's some spanish in my blood somewhere. I can feel it! *does spanish fancy tongue roll noise again*
Havanna Express did an excellent job of keeping my hips swaying and even played some of my favorite spanish songs including 'Suavemente' and 'Danza Kuduro'. ? ? ?
And I wasn't the only one enjoying the music!
Did I forget to mention the 2-1 Corona specials and the lovely Corona girls! Ay mami!
And what good is a fiesta without cupcakes?- Corona Cupcakes!!
At the end of the night, I could certainly say that I had a buen tiempo! (please somebody correct me if I'm wrong) And now I actually think I'll become a Mojitos Salsa Night regular. I mean, after all, I am part Spanish! 😉