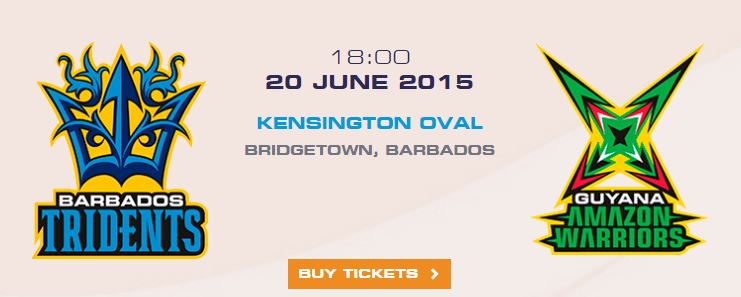 Last year the CPL ended with a BANG of controversy so we suppose it's only fair that it starts the same!
Guyana will have something to prove for the very first match up against the Barbados Tridents for the 2015 CPL.
In a final plagued with rain interruptions, Barbados Tridents won the Caribbean Premier League 2014 by a slender margin of eight runs on Duckworth-Lewis, leaving Guyana very "salty", until they get to redeem themselves this year at least.
Amazon Warriors, who were also 2013 finalists, were set a target of 153 and needed 56 off 30 balls. However, a rain interruption – the fourth of the game – forced the match to be called off and Amazon Warriors found themselves short of the par score.
So now, as we get ready to enjoy some cricket, lovely cricket – we sure will hope that this first game doesn't end like the last!