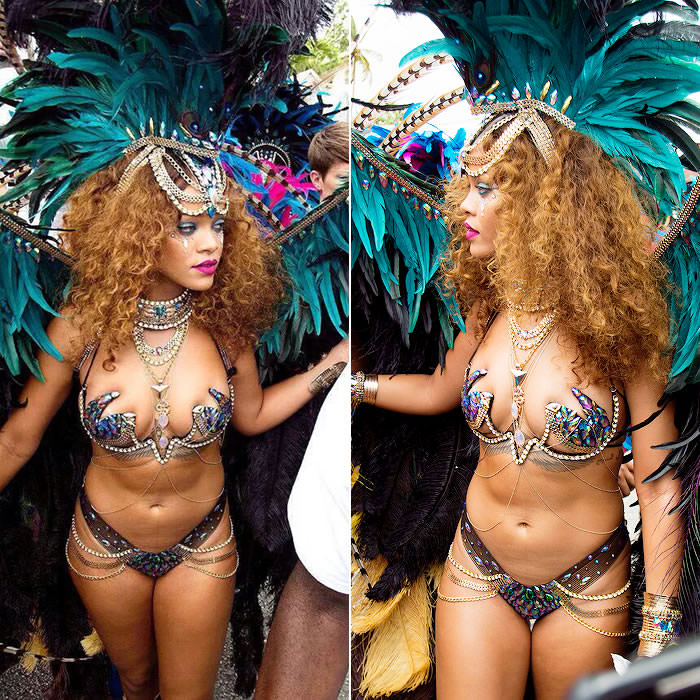 Bajan Princess, Rihanna is all about promoting the beautiful Caribbean island of Barbados as she does so with her unapologetic promotion of her home island BIM each year for Crop Over!

Rihanna first set it off when she performed with Machel Montano in the reign, with her recently released club banger #BBHMM.
Adding to that, Rihanna wines slow, and wines fast and shows that she is no stranger to Kadooment as she took to the streets with a fabulously designed and crafted Zulu International Costume.
If that wasn't enough, she ensure she showed us she holds fast to her Caribbean roots where she stopped off by relatives posting a photo holding a iron over an ironing board, perhaps reminiscent of the good ole days.
Then, when we say Caribbean Girls Run It, Ask RiRi, we mean it.  No Barbados visit is complete without the bad gal showing off in smacking,  sexy swimsuits at some of BIM's best beaches, and her 2015 visit was no different.
Until next year… #BadGalRiriRunTingz!