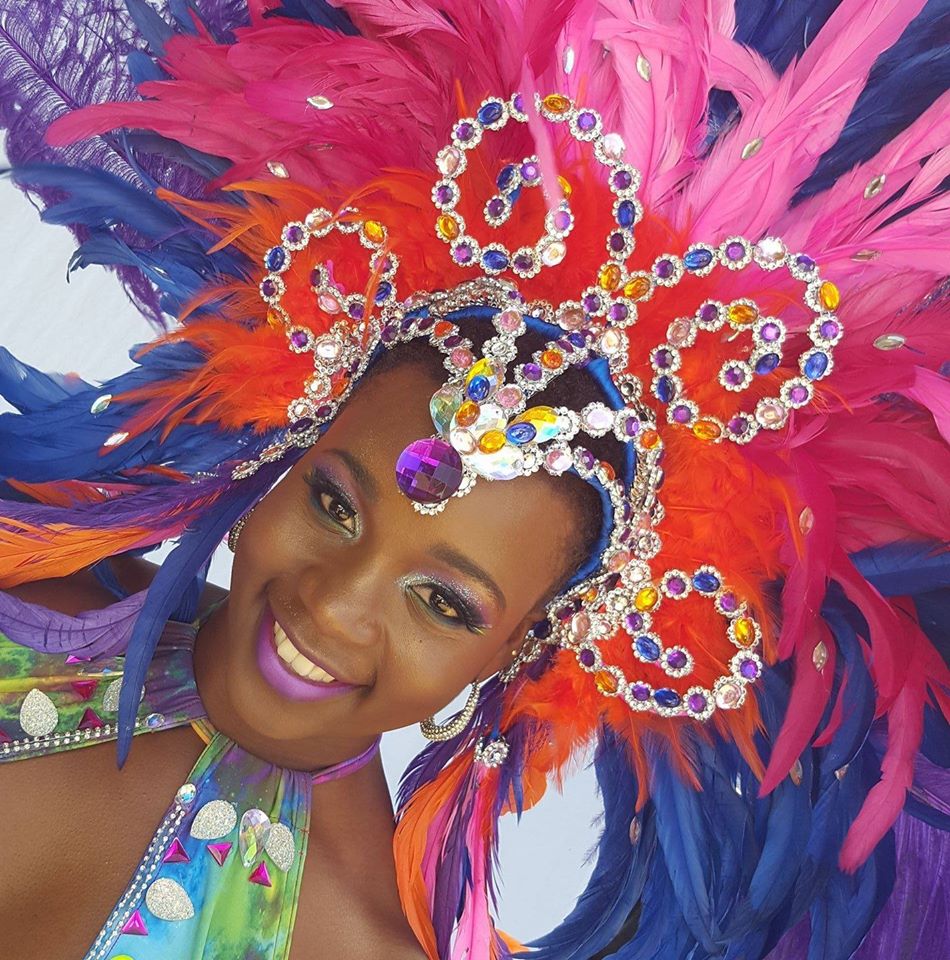 It's almost time for Sugar Mas and D'FX + Real Right Entertainment is READY FI DE ROAD!
On Friday, D'FX became the first mas camp to launch their carnival costumes for Sugar Mas 45!
The launch, which was hosted in the bustling heart of Fort Street Basseterre, mimicked the street jamming of parade day. The three sections touched the road in vivid color with music, confetti and tons of eager onlookers trying to get a peek of the first costumes for the upcoming season.
This year, the camp goes under the name "Beauty Everywhere" and depicts scenes of beauty in the Sea and Sky. The three sections featured are: RAVAGE (Mix of Orange, Red and Yellow/Gold), SEDUCTION (Black and Blue) and HEAVENLY BLISS (Vibrant Multicolor), and prices range between $650XCD and $900XCD.
So…. are you excited for Carnival now?