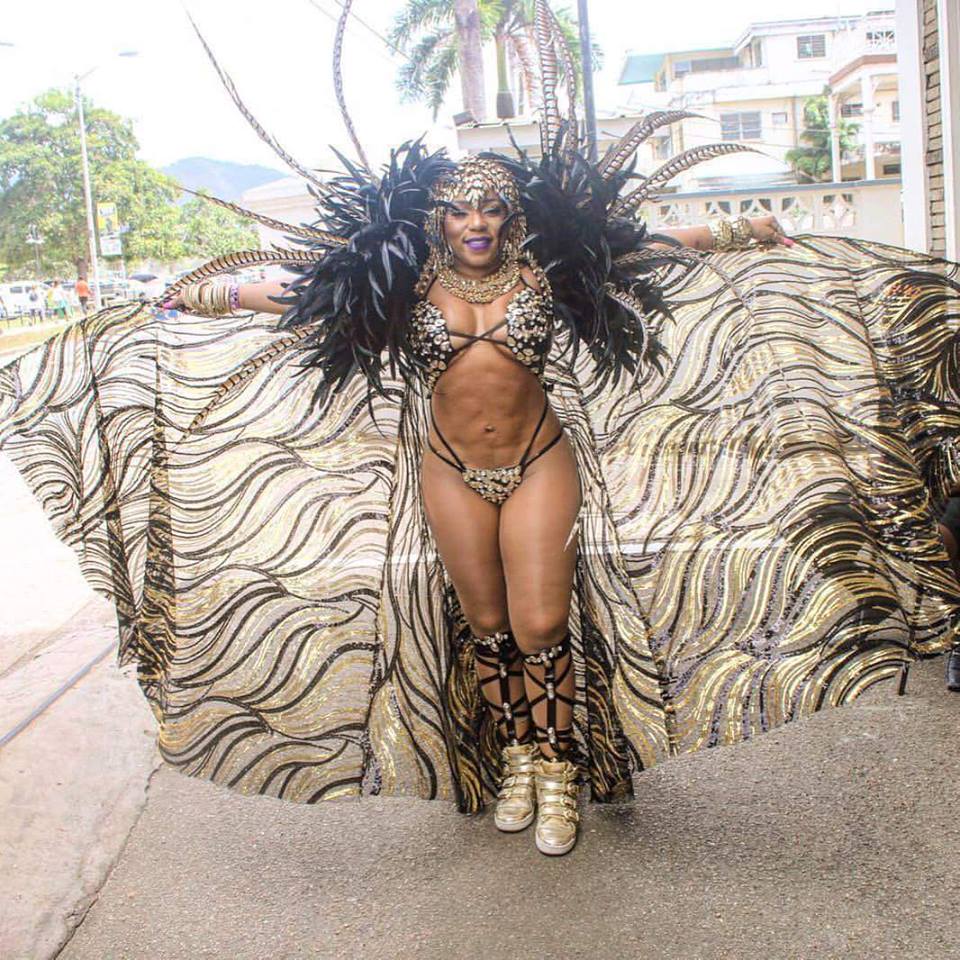 Soca Queen, Destra Garcia, has denied having cosmetic surgery to achieve her parade-day-ready body.
The soca star took to social media today to deny the rumour that she'd gone under the knife.
The allegations started after a draw-dropping photo of her in her YUMA costume was released on social media. The photo showed the Queen it tip-top shape with toned legs and an especially ripped stomach.
Some social media users accused the singer of getting Liposuction or a tummy tuck but the Queen of Bacchanal claims it is all a result of hard work.
"A year can make a world of difference! Hard work pays off! Thanks to my trainer who has helped me sculpt this body, for the last 15 years. Before, during and after pregnancy. I battle with my weight constantly because I love to eat everything, but I know when to behave and when to stick to the programme," she wrote while posting a picture of herself a year ago next to her most recent Carnival photo.
She continued, "I have a high metabolism as you all know and I'm highly self-motivated and focused. Last year I was leaner but this year I'm meaner! I won't stop until I'm satisfied when I look in the mirror. Thank you Steven @ibodlimitededition for all your hard work with me, I complain but you are the best! not that I have to address it, but I might as well since we're on the topic, NO SURGERY HERE. Just hard work! And next year I'm going to look even more amazing!"