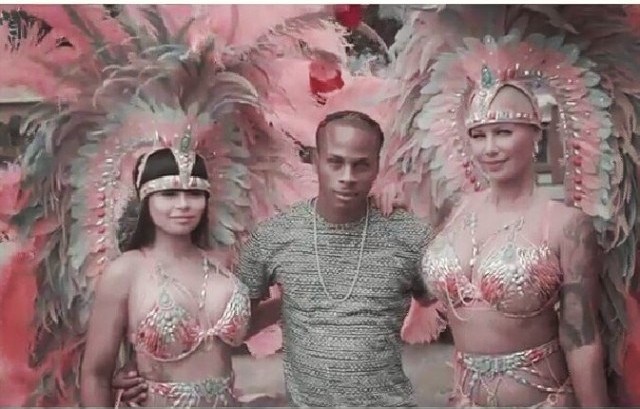 Dancehall artiste Dexta Daps was spotted partying in Trinidad with international "models" Amber Rose and Blacc Chyna.
A video posted on Instagram, shows the artiste, Chyna, Rose and Craig and David Harrisingh from Daseca Productions partying on a truck.
This would be the second time that Amber Rose has participated in Trinidad's spectacular Carnival.
Last year, she hosted one of the biggest fetes of the Carnival "Bae Watch"and this year she brought her bestie Blacc Chyna along to enjoy whats called the Caribbean's biggest party.