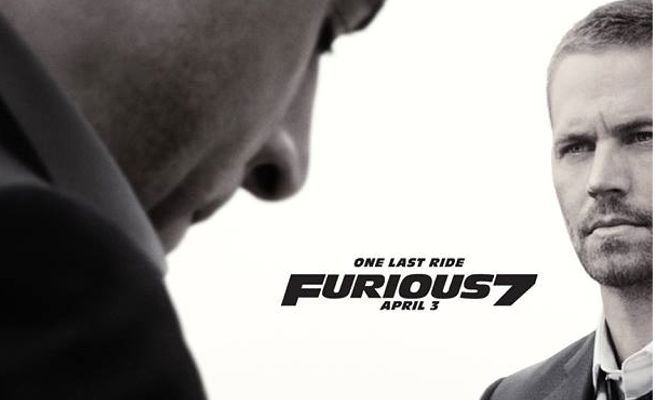 This weekend premiered the highly anticipated Fast7, the latest addition to the Fast and Furious Saga. Crowds of revved-up fans lined up for hours to purchase tickets and get a first peek.
So does this super buzzed flick live up to all the hype?
Hell Yeah!!!
This movie was 2hrs and 17minutes of pure AWESOMENESS!
Furious 7 was packed with fast cars, peddle pushing ass kicking babes, thrilling fights, family love, extreme stunts (like super extreme), and did we mention super fast cars?
We won't spoil the fun for all those who have yet to see the film (shame on you), however it must be said, Furious 7 had one of the best chick fights EVER, and, one of the longest climatic scenes of all time. Both left us gasping for air yet delightfully satisfied.
No wonder the film has broken so many records globally! One of which is having an estimated $384 million global opening.
Unfortunately, lots of the hype was for a sad reason- the passing of our #mancrush Paul Walker, who died in an off-set car crash in late 2013.
However, they did a tremendous job of sending off the late star with a montage of his roles in the 6 previous films. Having him retire from the series without actually having his character die in the film was sheer genius.
We give Fast and Furious 7 a 8.5. It was indeed an Excellent film, minus all those UNBELIEVABLE stunts- I mean, as much as we were all turned on by seeing a 3.4 million dollar car fly through three high rise buildings in Abu Dhabi, come on guys… Really?
Fast and Furious 8 anyone?