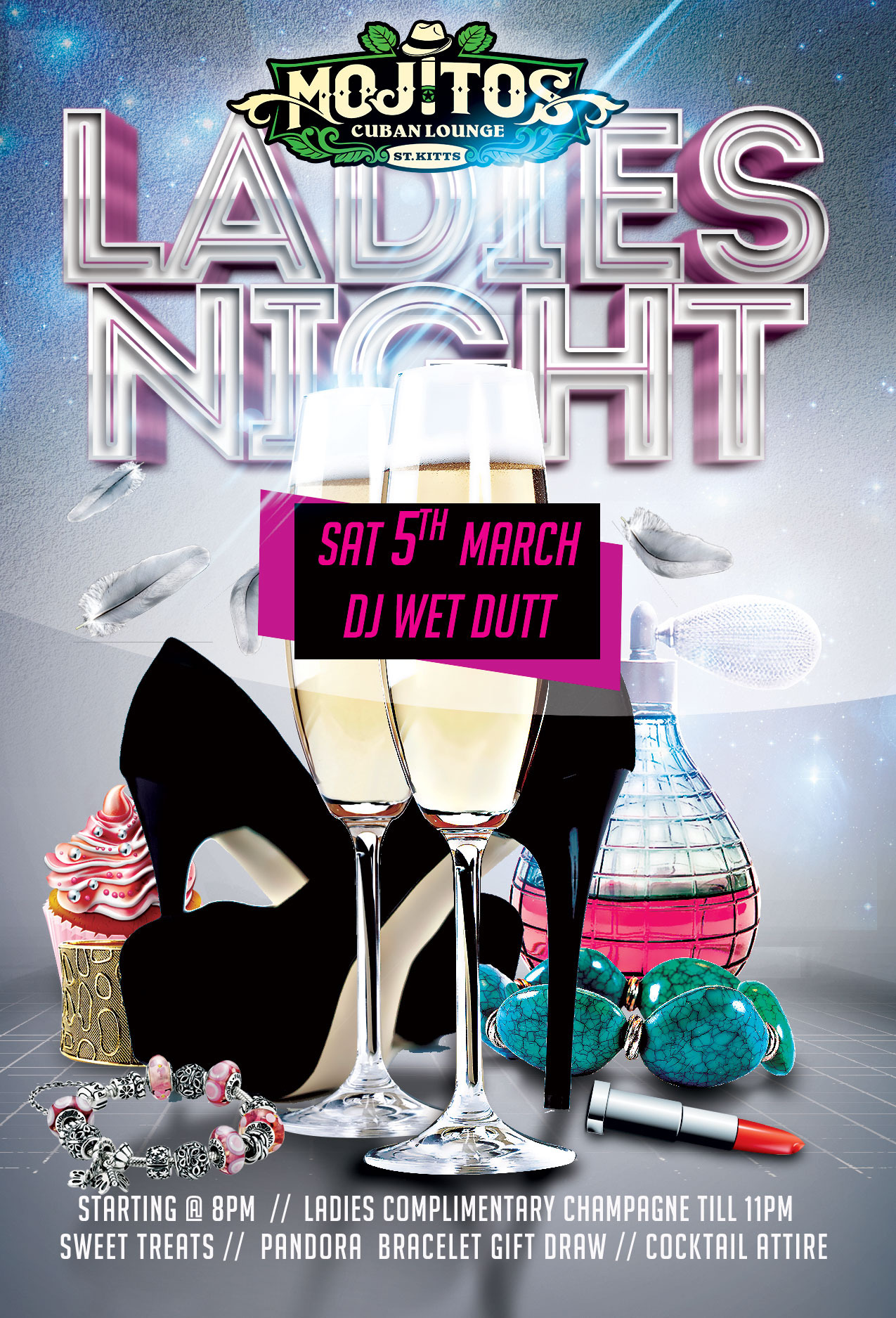 We've been looking out for things to do this week and it seems like Mojitos Cuban Lounge has all the happenings. They have a very special week of events planned that is sure to appeal to your inner explorer, like: Tequila Tasting on Wednesday, Salsa Dancing and drink specials on Thursday, Grown Up Happy Hour on Friday and a little something special for the ladies, (because they love them so much) Ladies Night with Complimentary Champagne on Saturday night.
Wednesday Night Tequila Tasting, (that's tonight, actually!) they have featured three different Tequilas:
Blanco – Jose Cuervo Silver
Reposado – 1800 Reposado
Anjeo- El Secreto Anejo
If you like Tequila, you may not want to miss out on this one! The resident Sommelier Orlens can offer up some assistance with the perfect pair
Have you ever been to Havana? Well Mojitos has a special Havana Night, with all the required Latin ingredients!
The full Havana Express Band will be playing all of the best Latin tunes and will be keeping an eye on the Salsa Dancers! The band will choose who they think are the best dancers of the night who win some great prizes!
We also have 2-1 drink specials on all Mojitos, Cuba Libre and selected wines.
As usual, Thursday at Mojitos is a night not to be                                                          missed!
And for the grown ups, they have something snazzy for you too! On Friday, they offer the most mature, laid back and pleasurable Grown Up Happy Hour.  With the best choice of cigars, whiskeys, rums and wines, you're always spoiled for choice.
Mojitos boasts professional and friendly service in a comfortable and mature environment, what could be better after a long work week?
They will be looking forward to having you, we're sure of it!
LADIES! It's your time to shine with Champagne Ladies Night. The love for the ladies flows this Saturday, between 8pm and 11pm, with Complimentary Champagne and sweet treats, including cupcakes.
They will also be treating a lucky few with special gifts including a Pandora bracelet!
DJ Wet Dutt will be keeping the party going in the right mood all night long!
There you go, your week is now filled with activities. Your welcome! Keep up with Mojitos Cuban Lounge by visiting their Facebook page and take a look at their very modern Newsletter
Facebook page: https://www.facebook.com/mojitoscubanlounge/
Newsletter: http://email.caribcommerce.com/campaigns/reports/viewCampaign.aspx?d=i&c=2664016BD35C9ED4&ID=C9BB61FEB2B91C00&temp=False&tx=0