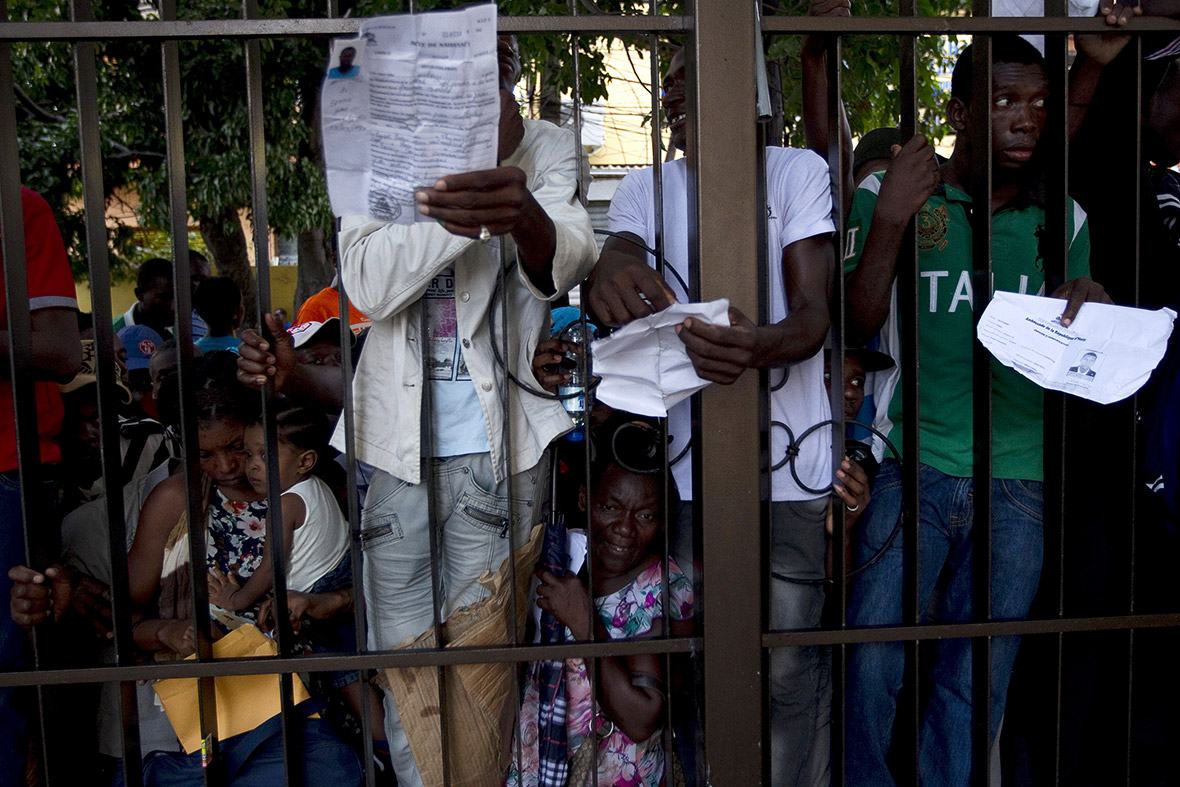 This week, hundreds of thousands of migrant workers are facing deportation from the Dominican Republic. The Dominican government gave undocumented immigrants until 7 p.m. on Wednesday to register for a so-called "regularization" program to avoid being deported. But many of them have not gone through the process yet.
This threat of an impeding mass deportation of Haitian immigrants triggered a large outcry from Human Rights advocates globally, some calling it racism and xenophobia towards the darker-skinned Haitians, others simply requesting that they be given more time.
The Dominican government says the changes to its nationality and immigration laws aim to tackle illegal migration from neighboring Haiti.
According to the government, approximately 240,000 migrant workers born outside the Dominican Republic have started the registration process. However, there are an estimated 524,000 foreign-born migrant workers in the country — about 90 percent of whom are Haitian, according to a 2012 survey. This leaves a significant percentage of the population of migrants at risk of deportation.
Haitian workers, who have crossed the border for generations to cut sugar cane, clean homes and babysit, have long experienced an uncomfortable coexistence with their more well-off Dominican neighbors. It is a relationship laced with resentment, racial tension, not forgetting the ruthless massacre of tens of thousands of Haitian laborers ordered by the Dominican dictator Rafael Trujillo in 1937.
This seems to be yet another chapter in the long-troubled relationship between the Dominican Republic and their Haitian neighbors.