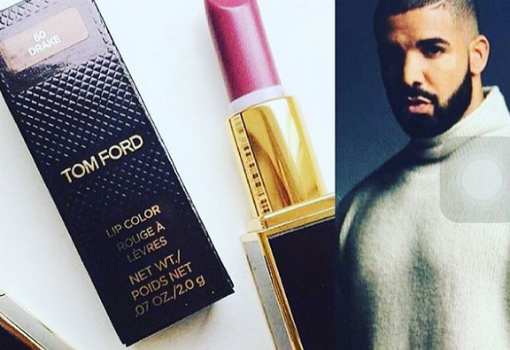 What a time to be alive! Or better yet.. Drake!

The "hotline bling" singer was one of 25 men honored by Tom Ford's "Lips & Boys" collection and got their very own shade of lipstick, with his being sold out Immediately!
According to Elle, the plum-ish burgundy shade named after Drake sold out within MINUTES of being released on Net-A-Porter's website. Additionally, the color was also sold out in both New York and Chicago Tom Ford boutiques.
If you're reading this its too late to cop this at Tom Ford boutiques or at Net-A-Porter's website because its So Far Gone, however Drake's lipstick may be available at eBay and is being auctioned off at prices between $80-$200 per tube.