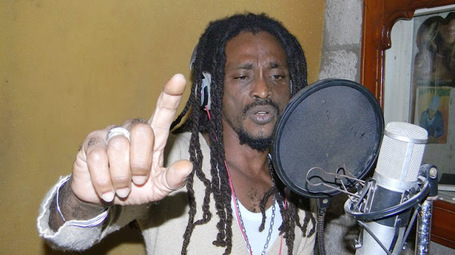 Earlier this year a bombshell dropped and the almost 50 year old question was answered – according to a DNA test, Reggae singer Fabian Marley is not the son of reggae legend Bob Marley. 
The results did not go down well with the entertainer who has been battling to be accepted as the son of one of Jamaica's most famous national treasure for some time.
In a recent video uploaded to the internet, a seemingly very angry Fabian Marley, voiced his opinion about the entire ordeal.  He could be heard saying "A bad man level we ago tek it to" while bashing the other known children of Bob Marley saying that they should be DNA tested as well.
The 47-year-old singer who claimed to be the first son of the late Bob Marley has been embroiled in a dispute with the Marley family over his paternity for years. The Marley family refused to acknowledge him as legitimate.
http://www.dailymotion.com/video/x3mxzmt_fabian-bashes-all-marley-kids-the-should-do-dna-test-too_webcam