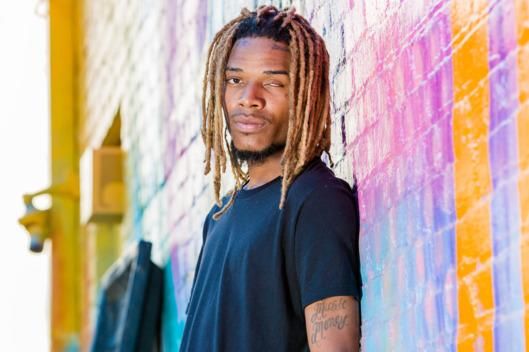 According to TMZ, New Jersey rapper Fetty Wap, was involved in a motorcylce accident in his hometown of Paterson.
Reports claim that the 25-year-old "Trap Queen" lyricist crashed when he attempted to overtake a  car in front of him and was hit by another vehicle driving in the opposite direction, eyewitnesses said.
Authorities and paramedics were then rushed to the scene. As seen in photos, Fetty was given an oxygen mask and put on a stretcher to be taken to a nearby hospital. He's reportedly awake and doing okay.
A mere two hours before the incident, the star, being his lively self,  posted on Twitter saying "It's the little things that make the biggest difference" .
Since the accident, fans of the "My Way" singer have taken to social media and showed their support by using the hashtag #PrayforFetty.