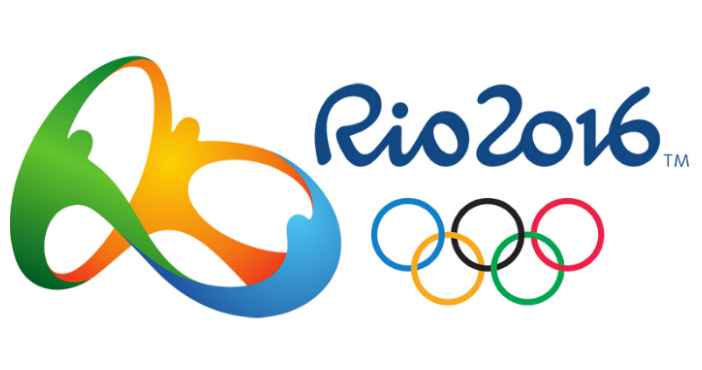 We're just hours away from the Opening Ceremony of the 2016 Olympics in Rio De Janeiro, Brazil. With that in mind, we think a review of some of the best Caribbean moments in the history of the games…
1. Kim Collins, the first St Kitts and Nevis Athlete to make it to and compete in an Olympic final: 
Though this is not necessarily a tale of victory, Kim Collins being in the 2000 and 2004 100m Olympic finals was and is a triumph in and of itself. He was the first ever St Kitts and Nevis national to make it to an Olympic final which he did in 2000 in Australia and again in Athens in 2004. However, he missed out on a medal by just .13 of a second. Additionally, this feat is made all the more impressive considering 12 years later, at these Olympic games Collins will be representing his home country at his 5th Olympic games  at the prime age of 40 years young. Run Kim! Run!
2. Keshorn Walcott, the youngest ever Javelin Gold medalist's Cinderella story:
Keshorn Walcott was just 19 years old at the 2012 London Olympics. Having qualified in 10th place it was looking like participation was going to be his biggest victory in England's Capital. However, Walcott certainly had other ideas. He led the competition with his very first throw and never looked back breaking a national record in the process. He'll be back on August 18th to defend his title, having gone on to Pan American games and Commonwealth games success since London 2012 winning Gold and Silver medals respectively.
3. Kirani James, a superstar confirmed:
Despite going into the 2012 Olympics in London as the defending World Champion in the 400m, Kirani James was still just 19 years old. The young man from Grenada with a population of just over 100,000 won the gold medal by running the fastest 400m time of any athlete that year. Keshorn Walcott, just like Kim Collins brought such immense pride to his small island nation and his supporters will be expecting more success for this young superstar on the 13th of August when the defense of his 400m title begins.
4. Arthur Wint, one of the Jamaicans who laid the platform for Usain Bolt:
For Usain Bolt to be as great as he is, there had to be a platform laid for him and Arthur Wint was one of the first to do so. The Jamaican, known affectionately as the 'Gentle Giant' due to his large stature and yet tender demeanor won the 1948 400m Olympic title. Though competing in different disciplines to Usain Bolt, the similarities are there between the tall and long stride taking men. Just as Bolt did, he and his teammates famously broke a relay world record in 1952 in the Helsinki Olympics. Wint helped to shape Jamaican athletics over half century ago and is a testament to Jamaica's longstanding reputation of producing world class track and field athletes.
5. Usain Bolt, bursting onto the Athletics scene at the 2008 Beijing Olympics leaving World Records in his wake:
Usain Bolt defies description. He outdoes all superlatives. He is a walking, talking, sprinting legend. Arguably the most electrifying, charismatic and naturally gifted athlete ever. In 2008 he burst onto the Olympic and by extension world stage in emphatic style winning three gold medals and breaking the World Records in all three events competed in. His seemingly languid running style made him all the more irresistible as it looked as though he was jogging to astounding victories whilst his opponents were giving their all. No Olympic countdown, let alone Caribbean countdown will be complete without mentioning his greatness. He has announced his intentions to retire at the end of this year's Olympics. We'd like to think we speak for every sports fan in the world when I say I hope the man with arguably the most applicable name in all of sports can go out of the Olympics on the same high in which he graced us all with when he entered. Billions of hopeful eyes will be watching as he begins his defense of his three Olympic track titles for the final time on August 13th.