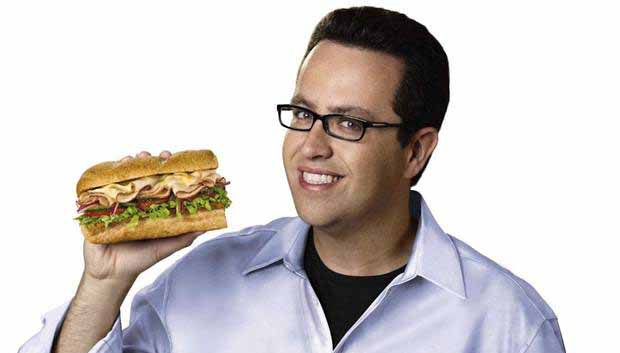 If the man in this photo looks familiar, that's because he actually is.
Jared Fogle,  former pitchman for Subway sandwich restaurants, helped to significantly boost Subway sales after debuting his 200+ pound weight loss as a result of eating subway sandwiches.
Earlier this week, the former activist against childhood obesity, as part of a plea deal made with prosecutors, notified a federal court on Wednesday and that he would plead guilty to sex acts with minors as well as distribution of child pornography.
Mr. Fogle is charged with receiving and distributing sexually explicit images of minors and traveling across state lines to pay for sex with minors.
He was formally apprised of the charges against him at an initial hearing in Indianapolis, then released to home detention with GPS monitoring.
As part of a plea agreement, details of which were released by federal prosecutors hours before Mr. Fogle's court appearance, Mr. Fogle is expected to pay out 1.4 million which equates to $100,000 in restitution to each of the 14 victims, eight of whom are still minors. He is also expected to receive a sentence of 5 to 12 years in federal prison. However, the judge can sentence Fogle to up to 50 years.