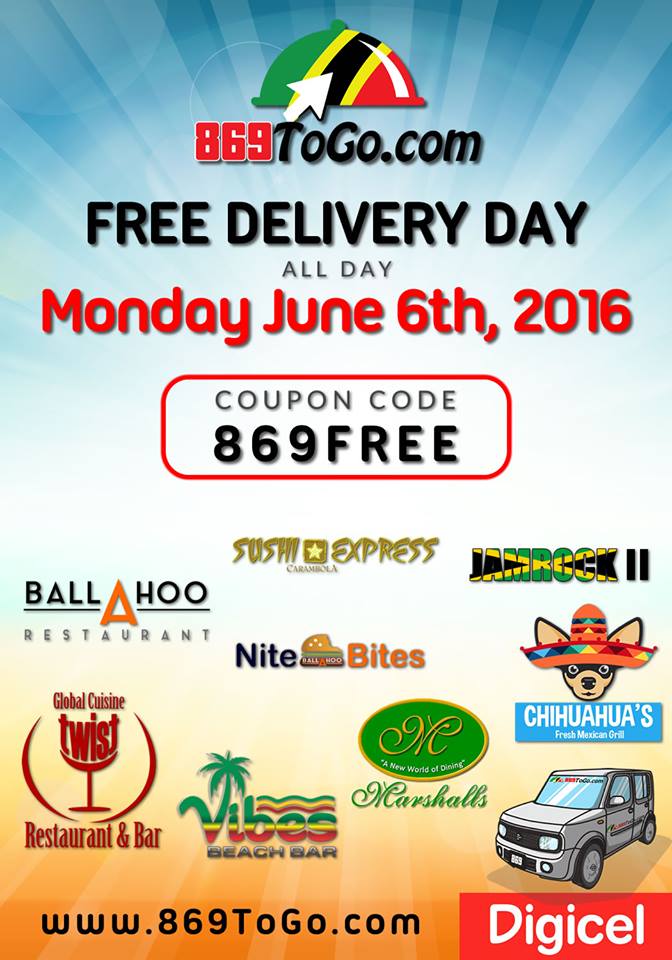 What happens when 869ToGo & Digicel team up? Bellies are full and credit is paid!
As many of us know, 869ToGo has been adding a bunch of new restaurants to their online ordering site. This upcoming Monday (June 6th, 2016), St. Kitts will be able to order from their favorite restaurants using 869ToGo and have it delivered- FOR FREE.
That's right. Jamaican, Mexican, Chinese, Indian, and other scrumptious cuisines can be delivered right to your job or house free of charge. But wait, it gets better. Order all next week and you have the chance to win free credit and free data plans from Digicel! We won't miss this opportunity and neither should you. Order from 869ToGo.com and win big!