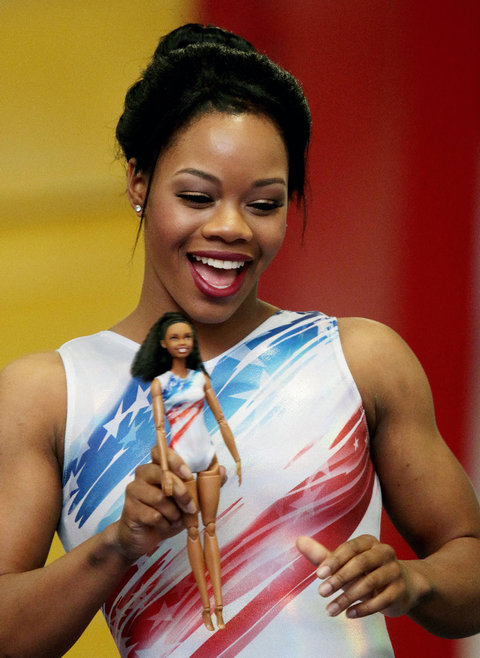 U.S. Olympic gymnast Gabby Douglas is the latest of inspirational women to receive the honor of having a Barbie in her likeness.
In the 2012 Summer Olympics in London, Gabby became the first woman of color to win the individual all around competition for gymnastics, becoming a household name and a great role model. Now, she heads to Rio to defend her title.
"I love to push limits and I love that my very own Barbie celebrates me for being a role model to girls," said Douglas. "Being honored as a Barbie Shero further motivates me to inspire girls by being the best I can be."
Being named a  Barbie "Shero" (a female hero inspiring girls by breaking boundaries and expanding possibilities for women everywhere), puts Douglas in the ranks of women that include Misty Copeland,  Ava DuVernay, Emmy Rossum, Eva Chen, Trisha Yearwood and Zendaya.