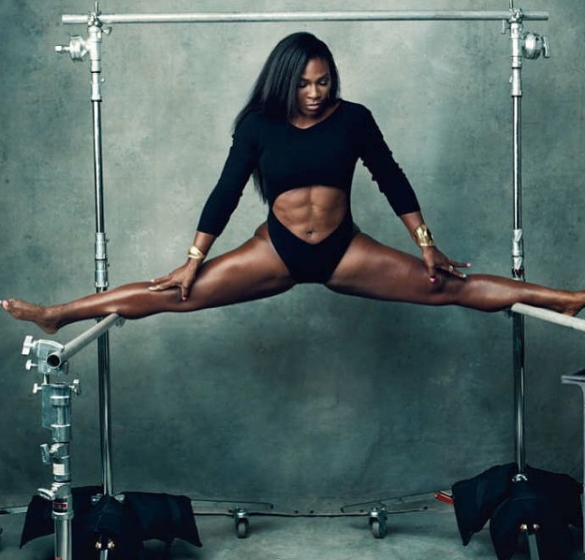 ………
Excuse us, we're just a bit speechless.
Serena Williams showed her prowess and made us all regret those pizza slices we ate last week, while busting a full split in mid air, all at once!
Damn!
The 33 year old Melanin Goddess, Tennis World Champion, Fashion Mogul and over all Superwoman shows off her strength, flexibility and sexiness in a black one piece swimsuit that will be featured on the front page of the newest edition New York Magazine.
In this issue, which will be steaming up the stands today, Serena opens up about venturing into new territory- the world of fashion. And by the looks of it now, she'll be slaaaaaying!
Check out some of the other simply stunning shots which were captured by photographer Norman Jean Roy.