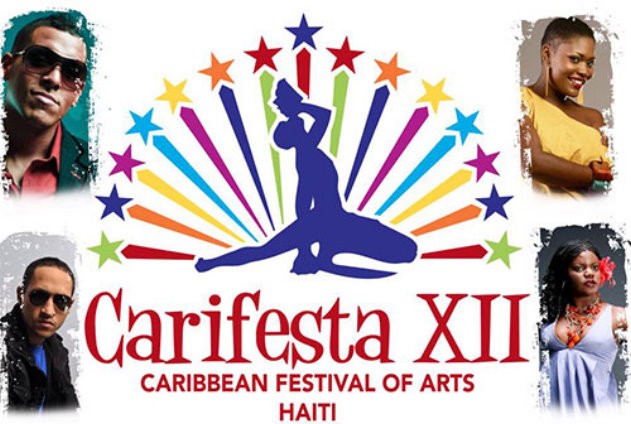 From the first time we heard the official 
Carifesta Song
 ,  we knew it was a great idea for Haiti to host Carifesta XII .
A very depressed Haitian economy needed a boost in Tourism and that is just what happened! This year, Haiti had the honor of hosting this enormous and prestigious cultural event, which shown a bright spotlight on the country's rising tourism industry. The Haitian government invested heavily to ensure that CARIFESTA was a total success and it was truly an investment that paid off. Theatres, museums, exhibition halls, galleries and parks all were BUZZING as the world experienced the largest cultural exhibition of the region.
Well known Haitian artist Emeline Michel, James Germain, Erol Josué, Beethova Obas, Carole Demesmin, The Group T-Vice, J-Perry, Tabou Combo, among others joined Caribbean counterparts such as Alisson Hinds from Barbados; Julia Varis from Mexico; Ophélia Marie, from Dominica, Anthony Drew, Flash Mob Barbados as well as countless others performers that provided a fantastic ambiance and entertainment to the thousands local and international visitors.  Check out this 
Awesome T Vice performance
 !
Congrats to the Haitian Government and the local organising committee on their BIG success!
CARIFESTA is the largest international multicultural event in the Caribbean, where artists, musicians, historians, authors gather to participate in the exhibition of artistic shows such as singing and folkloric dances,historic colloquiums throughout the cities of a particular Caribbean country.