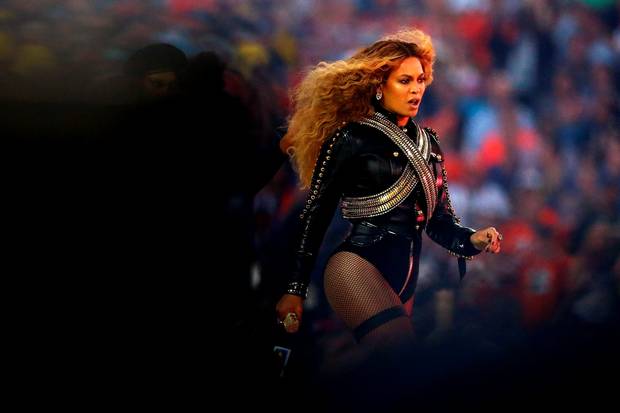 So last evening, the Denver Broncos took home the title of NFL 2016 Champions, but BEYONCE took home the title of HALF TIME GOD.
The Queen absolutely SLAYED during her guest appearance in the Super Bowl 50 halftime show and we are still reveling in her sheer glory!
After a colorful opening from Coldplay, who were the main act of the evening, then funked up by Bruno, Queen Bey, with flames and fireworks in her shadow, stood front and center. With a fleet of dancers reminiscent of a female clan of Black Panthers behind her, she rendered a thrilling performance of her surprise single "Formation" which was released just a day before the Super Bowl. Wearing a black bodysuit and jacket that reminded us of Michael Jackson, the 34 year-old mother of 1, BeyonSLAYED the show and stole the night!
Here's a snippet of how it went down!