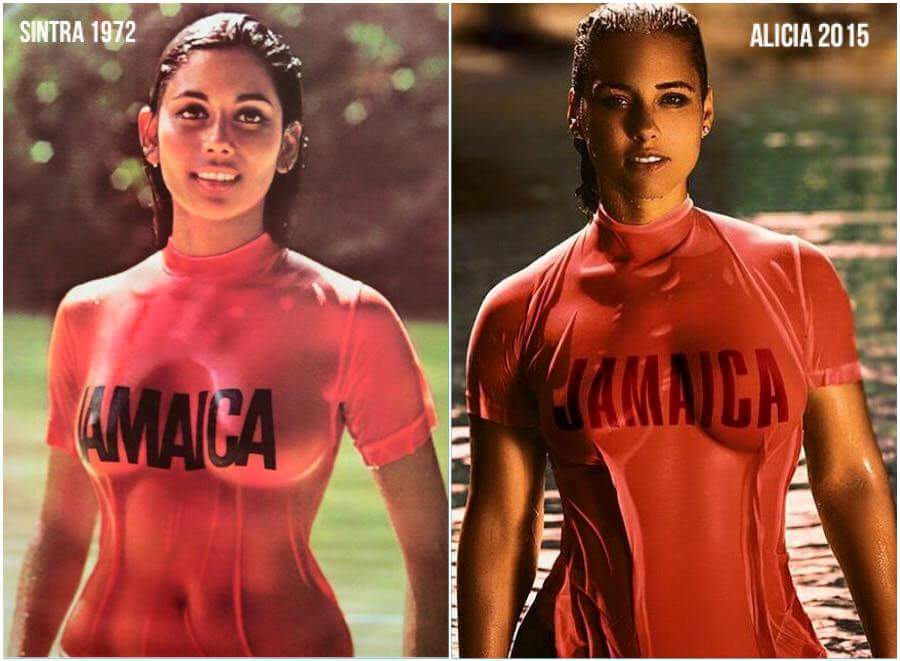 Grammy Award winning singer, Alicia Keys did a drawdropping remake of famed Jamaica Tourist Board's 1972 poster of sexy Trinbagonian Model Sintra Arunte-Bronte.  Keys goes sexy-vintage and is featured in a throbbing, soaking wet red-t shirt with bold black letters that read "JAMAICA".
The photo was posted on her Instagram account, just for fun where Keys says " I always wanted to redo this 1972 classic".  Keys comes from a Jamaican family lineage and we think she rocked it like no on else could, well except Ms Sintra of course!
Who rocked it better?