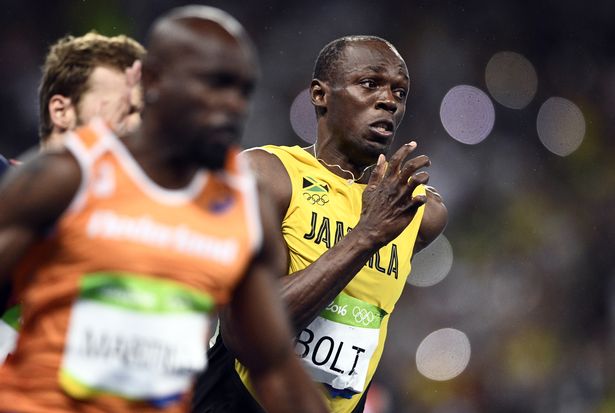 Usain Bolt, last night, immortalized himself as the greatest short distance runner of all time.
In Rio, just last evening, Usain Bolt confirmed his place as one of the most dominant, if not the most most dominant sprinter of all time. With a time of 19.78 seconds, Bolt saw off his major rivals in the forms of Andre De Grasse and Christophe Lemaitre to capture his 3rd consecutive Olympic gold in the 200 meter dash.
This is Bolt's second gold medal of the Rio Olympics and with this he puts down another bench mark in history as the only man ever to win the 100 and 200 meter sprint races at three consecutive Olympic games. His dominance has ironically breathed new light and inspiration into the sport and the likes of Andre De Grasse are a testament to that.
Although in sprint terms Bolt's winning time was not outrageously fast as we've come to expect, he was the best in the field by a long way. He has just one more medal to win to complete his Olympic goals and retire undefeated at the games having participated in three in succession. That opportunity comes in the form of the men's 4 x 100 meter relay which Jamaica are solid favourites to win.
Be sure to tune in tonight at 9:25 to see if Usain Bolt can complete his dream and have the Olympic Stadium chanting his name once again!