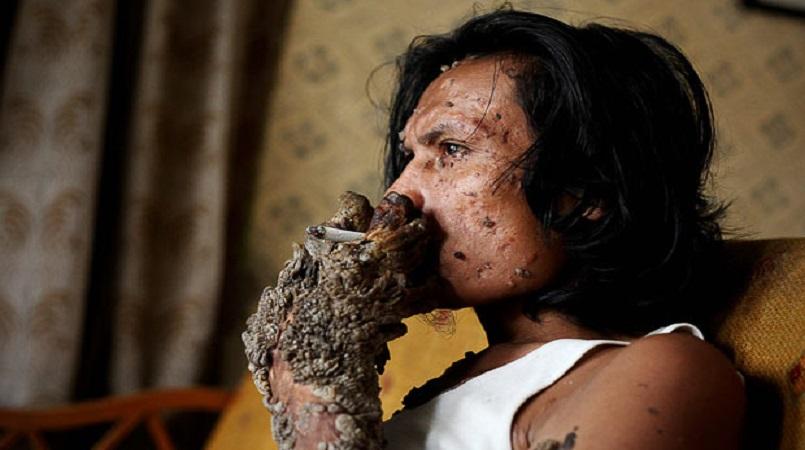 The Indonesian 'Tree Man' who suffered the bizarre illness that caused warts to cover his body has died after a long battle with the incurable condition.
Dede Koswara, 42, suffered from an extremely rare disease known as Lewandowsky-Lutz dysplasia  which was responsible for causing huge scaly warts resembling tree bark to cover his body. Koswara passed away in the Hasan Sadikin hospital in Badung, Indonesia on the 30th January.
The frightful condition caused Koswara much attention when a video of him appeared on the internet in 2007. Since then, he has been the interest of many medical practitioners, scientists and curious mind alike. The illness also led to Ded's isolation. Because of his inability to work and support his family, he was abandoned by his wife and children, and his fellow villagers looked at his illness as a curse.
In 2008, Koswara had 13lbs of warts surgically removed from his body. The successful operation removed 95% of the warts.
However, the growths continued to return, requiring two surgeries a year to keep the infections down.
Koswara died of a complicated series of health problems, including hepatitis, liver and gastric disorders.