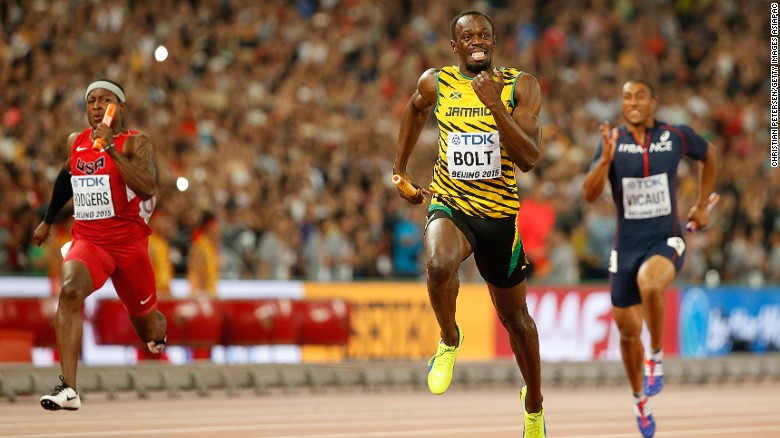 On Saturday, Usain Bolt not only sealed a finish that undeniably annihilated the competition, but also completing a hat-trick with an amazing three for three in the World Athletics Championship in Beijing.
With a team of top guns from the isle of Gold, Black and Green, namely Nesta Carter, Nickel Ashmeade and Asafa Powell, the Jamaican track team were able to leave competitors in the already settling dust with a time of 37.36 seconds.
Team USA, seemingly taking 2nd place, completed the race with a time of 37.77s but were later disqualified due to a disastrous baton exchange between Tyson Gay and Mike Rodgers.
To the sheer delight of the Beijing Crowd at the Bird Nest, this would advance China to 2nd place with a time of 38.01 seconds, while bronze would then be awarded to Canada with a finish of 38.13.
This race which cemented the supremacy of Jamaica is short distance races makes the fourth straight win for the Jamaican team at the 4x100m at the World Championships.
As for Bolt, this seems to be a case of déjà vu, as 7 years ago, in this same icon city of Beijing, he was able to take home 3 World Athletics Championship gold medals, as he has replicated this year, capturing gold in 100m, 200m and 4x100m consecutively.
#KICKOUT!