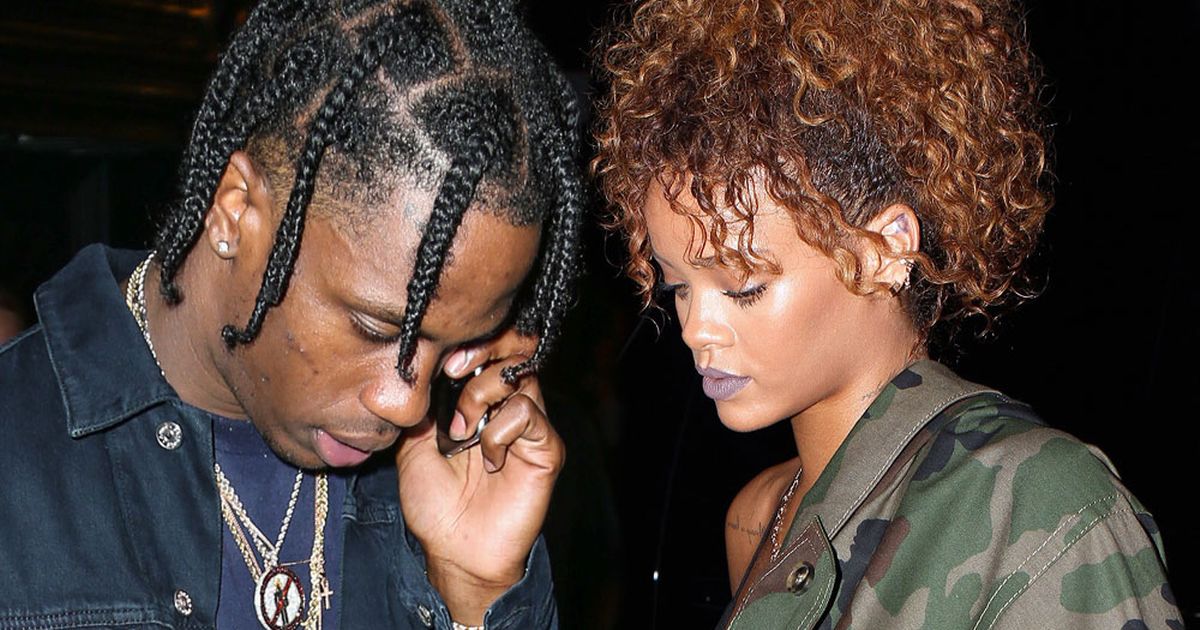 So RiRi seems to have sparked a new flame with rap sensation Travi$ Scott.
That's been the hottest rumor buzzing  on the media all this week. And neither the 27 year old Rihanna, nor Travi$ Scott (who is believed to be 23) are doing anything to put an end to it.
The Bajan R&B singer was spotted at Scott's New York City show three nights back to back to back! She even decided to get a little cuzzy and caught dinner with the Texas rapper, making the dating chatter grow even more.
To make the pot even more sizzling hot, TMZ released a video of Rihanna and Travis getting it ON like Donkey Kong at Fashion Week afterparty.
Raaaaaaaaaaaaayyyyyy!
Look at this clear display of PDA. Even Justin Timberlake looks a little uncomfortable!
Although the rumours have just recently been taken up a notch, the duo has been spotted together as early as in April at Coachella.
So this has been going on for quite some time!
However, according to sources the two are just having fun and haven't put any labels on their relationship.
Who they trying to fool huh?