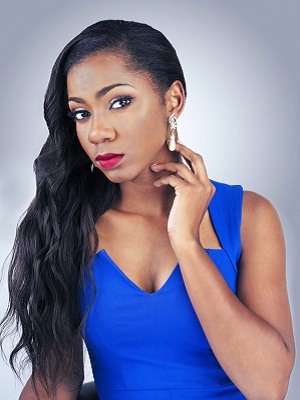 Twenty-two year old, Jackiema Flemming,  has been chosen to represent the Federation of St Christopher & Nevis in this year's Miss World. This year's competition, scheduled for December, will be held in Sanya, China.
This talented beauty, who is no stranger to the pageant stage, recently captured the title of 1st runner up in the prestigious Miss Jamzone pageant in Guyana. Miss Flemming also placed top 5 in Miss Caribbean Culture held in Nevis, and holds the title of 2nd runner up for the Miss St. Kitts-Nevis National Carnival Queen pageant.
Jackeima exhibits an excellent physique and modelling skills and is quite charming, very eloquent and talented. With such attributes, she is expected to be a promising contender in the Miss World 2015 Pageant.
Her participation in this year's pageant will add to the list of memorable beauties such as Markysa O'Loughlin, Trevisia Adams and Fatisha Imo, who have represented the twin island federation in previous years.