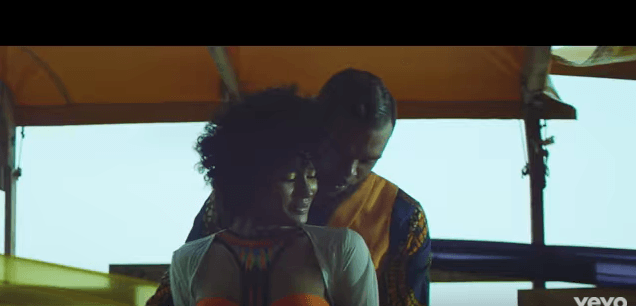 #CaribbeanStillGirlsRunIt! Just in case you forgot.
This time, a Caribbean beauty is showing us her goddess-like powers as she charms the Classic Man Jidenna (and all of us) in the visual for his new afro-dancehall party hit 'Little Bit More'.
With her beautiful natural hair, gorgeous face and stunning body, Amita Persaud Webb immediately captures Jidenna's attention and has him begging for just a Little Bit More.
Not only is Webb drop dead gorgeous, but, she is also a former pageant girl, TV personality and according to sources, the mother to Asafa Powell's daughter.
And before I forget to mention, the video was shot in the beautiful paradise of Jamaica and featured a breezy beach scene, a clip on a rooftop and also a club scene.
Enjoy!