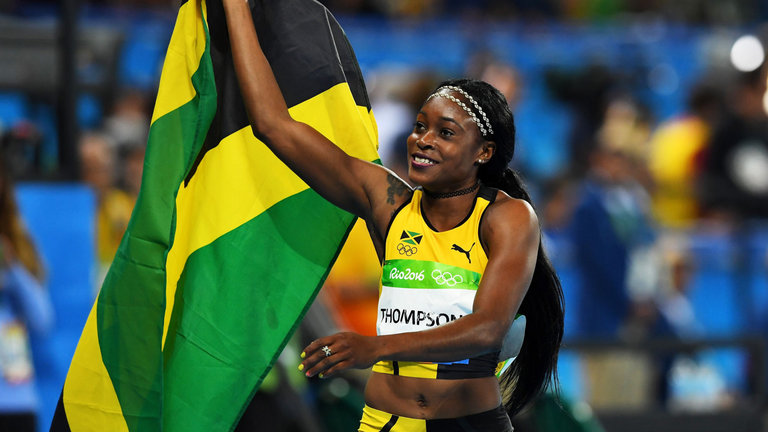 Last night's edition of this year's 100 meter women's Olympic sprint final in Rio de Janeiro saw two Jamaican Women get among the medals.
Elaine Thompson ran the fastest time of any woman in this year's 100 metres at the Olympics with a time of 10.71 seconds to capture her first Olympic gold medal. The 24 year old looked comfortable throughout round 1 and the semi finals qualifying with relative ease. It almost seemed as though, throughout qualifying, she was holding her best back for the final and that's exactly what happened.
She blew away her competition and was clear of second place by 12 hundredths of a second. In day to day life that is not much at all but in sprinting, at an Olympic final, it is substantial. Unsurprisingly, much of the pre-race spotlight was on that of Shelly-Ann Fraser-Pryce. Like her fellow countryman, Usain Bolt, she came into these games as a back to back defending Olympic Champion in the 100 meter sprint from the 2008 and 2012 games.
Though Fraser-Pryce had the second fastest time in the semi-finals, it was clear she was not 100% as she was limping suggesting she had aggravated an existing toe injury. With this in mind, alongside the fact her training partner, Elaine Thompson, looked in imperious form, a bronze medal for Fraser-Pryce is by no means failure. Both Thompson and Fraser-Pryce have represented Jamaica and the Caribbean region as a whole immensely well and we couldn't be more proud of them.
Elaine Thompson isn't quite finished yet either! Make sure to tune in on Monday to see her try and double up on her Gold medals in the women's 200 meter sprint!